Emerging into the light – F-TYPE Project 7 will go into production.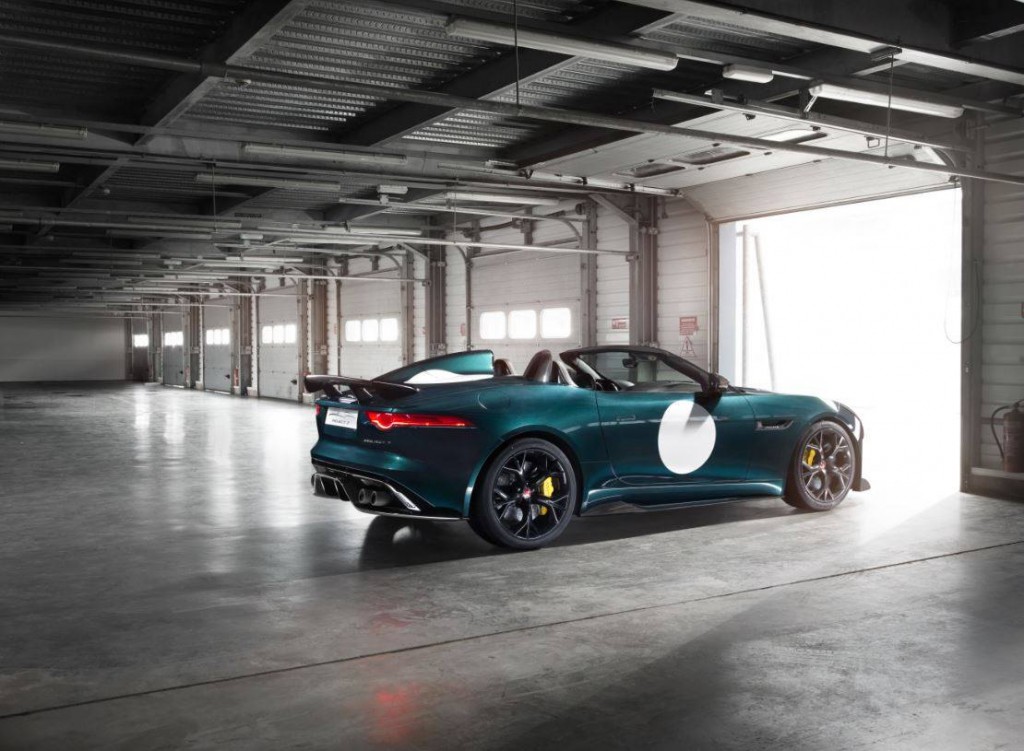 F-TYPE Project 7, the latest model in Jaguar's acclaimed F-TYPE sports car range, is set to make its debut at the 2014 Goodwood Festival of Speed on 26June.
F-TYPE Project 7 is the first Jaguar performance vehicle from Jaguar Land Rover's Special Operations team, and will be produced in an exclusive, limited-edition run of up to 250 units. Its distinctive roadster body, introduced in concept form last summer, pays tribute to one of the most famous and iconic racing Jaguars: the three-time Le Mans winning D-type, which in 2014 is celebrating its 60th anniversary year. F-TYPE Project 7's name pays homage to Jaguar's seven outright Le Mans wins.
The 2014 Jaguar F-TYPE Project 7 is not only the most focused derivative of the award-winning F-TYPE range, but is also the fastest and most powerful production Jaguar ever built, announced Jaguar.
F-TYPE Project 7's power comes from Jaguar's 5.0-litre supercharged V8 engine, now in 575PS/680Nm form, enabling the all-aluminium-bodied car – which weighs 1585kg – to achieve acceleration from 0-60mph in 3.8-seconds (0-100km/h in 3.9-seconds) and an electronically- limited top speed of 186mph (300km/h). F-TYPE Project 7 is fully road-legal, with a removable roof and 196-litre stowage space.
Power is sent to the rear wheels through Jaguar's eight-speed Quickshift transmission and second generation Electronic Active Differential (EAD). Carbon Ceramic Matrix (CCM) brakes, available as an option on the F-TYPE R Coupé, are fitted as standard on F-TYPE Project 7, offering powerful, consistent, fade-free braking. Another standard feature is Torque Vectoring by Braking (TVbB) which, working in conjunction with the EAD, enables extremely precise handling. Bespoke carbon-fibre aerodynamic aids and a unique suspension set-up enable F-TYPE Project 7 to deliver a truly engaging driving experience.
Key design elements include the D-type-inspired fairing behind the driver's head, shorter windshield, new front bumper, and downforce-increasing aerodynamic modifications – including a carbon-fibre front splitter, side skirts, rear diffuser and adjustable rear spoiler. However, the single-seater concept has been transformed into a two-seater, with rollover hoops for both driver and passenger now integrated into the design.