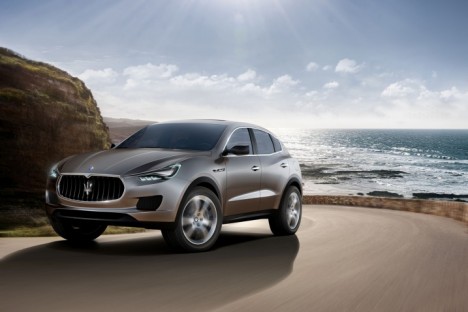 First ever luxury Maserati SUV named temporary Kubang was unveield at the North American International Auto Show 2012. The production model that will change its name will be built entirely in Detroit.
Maserati hopes to sell about 20,000 a year of the SUV, mostly in the U.S. and China, says Associated Press. Before it enters production, vehicle will get a yet-to-be-revealed new name.
At the Frankfurt Auto Show in September 2011, Maserati showed off the Kubang concept, which it said at the time it planned to start building in 2013. The SUV will be built at Chrysler's Jefferson North assembly plant.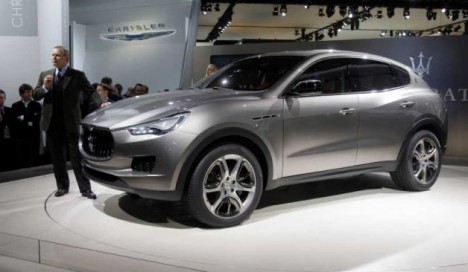 "Hopefully this is the beginning of a longer process that legitimizes the American car-producing factories and making things well beyond what they've done," said Sergio Marchionne, Fiat SpA CEO. "You don't have to go overseas to buy a great car."
"The Kubang concept creates discontinuity by entering a new segment and continuity by maintaining the  integrity of Maserati's DNA," the company said.
Maserati comes to the North American International Auto Show in Detroit just a few days after closing another very positive year. Compared to the previous year, worldwide sales were up 10% in 2011.
North America is and remains Maserati's largest market worldwide with 2465 units delivered to final customers in the past twelve months for an increase of 21% over 2010.
The second largest market in the world for Maserati is now China which has doubled its sales volume in the last year. Following these markets are Italy , the UK, Germany , Japan , Australia , United Arab Emirates , Switzerland and Honk Kong.
[adsenseyu1]