Polo means passion, performance, action and pursuit of perfection. The 5th round of the Maserati Polo Tour 2016 debuts with the first Maserati Store in Spain.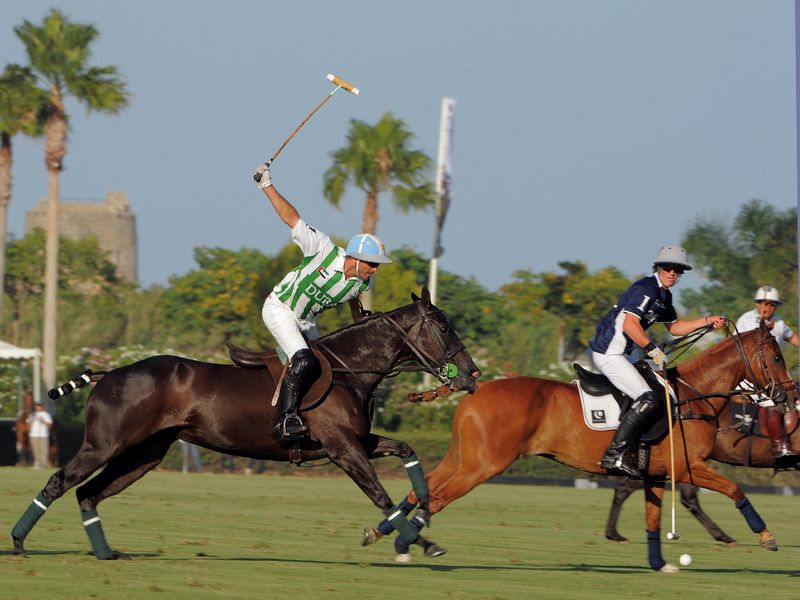 The 45th International Tournament at the Santa Maria Polo Club in Sotogrande, Spain has officially started. The iconic Spanish tournament is the fifth round of the Maserati Polo Tour 2016.
The opening match saw Dubai Polo Team beat Brunei by 16 to 12. Emir Rashid Albwardy's team, led by Adolfo Cambiaso, the best polo player in the world, had a really good start defending their title at the Santa María Polo Club.
The International polo Tournament in Sotogrande is the third event of the Grand Slam circuit, and its highly competitive nature attracts the best players and teams in the world. Last year over 88,000 visitors attended the event, which is regarded both nationally and internationally as one of the largest of its kind, as well as a firm social fixture in the Spanish Summer calendar.
Maserati took centre stage as it made its debut as the Official Car of the Tournament as well as the title sponsor of the Bronze Cup. The Maserati Bronze Cup Final will take place at the Santa Maria polo Club in Sotogrande on August the 11th, 2016.
Although this is the first polo tournament sponsored by Maserati in Spain, 2016 is the third year of the Maserati Polo Tour in collaboration with La Martina: Sotogrande represents the fifth stage of the six planned for this year. The tournament will end in September in Beijing with the China Open polo. The Maserati 2016 polo season lasts for nine months, covering three continents and six different time zones.
In Sotogrande Maserati has a strong presence within the different facilities of the Santa Maria polo Club, with a lounge, two VIP boxes and the first Maserati Store in Spain. Visitors can also book a test drive.