Maldives' President Mohamed Waheed endorses the WHOLE WORLD water campaign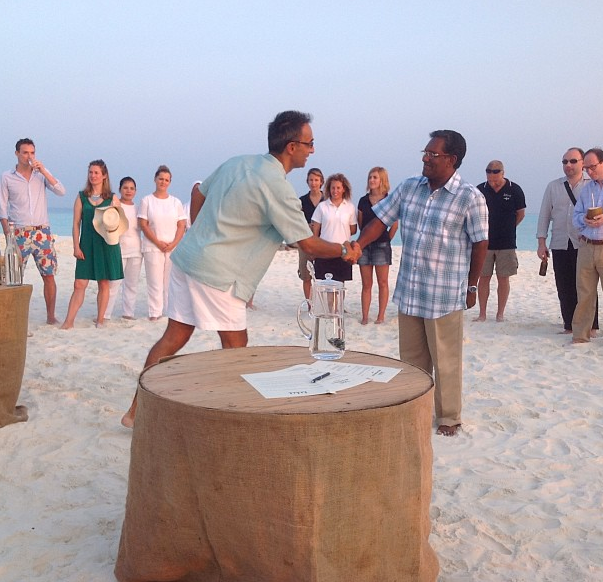 Considered a top tourism destination by many, the Maldives is among the most vulnerable of the small island states to the consequences of climate change, and faces acute development challenges such as a shortage of potable water. With 28 percent of the GDP coming from tourism, this industry has a significant role to play in helping to mitigate these challenges.
During World Water Day 2013, Maldives' President Mohamed Waheed signed the WHOLE WORLD Water Referendum for Clean and Safe Water. The Referendum encourages the hospitality and tourism industry to replace branded bottled water with filtered water sold in recycled, reusable glass bottles, and to donate 10 percent of the proceeds to the WHOLE WORLD Water Fund.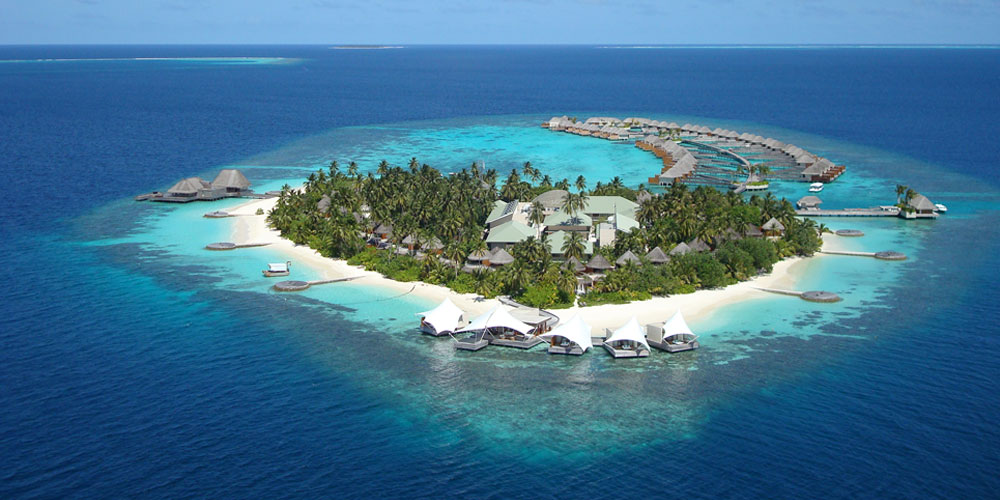 "What our world urgently needs to achieve sustained development will require significant changes in what we produce, and how we consume our resources," said President Waheed. "It is my hope that by endorsing this initiative, all hotels and resorts in the Maldives will join WHOLE WORLD Water and that the Maldives will serve as a global example of how governments can work with the private sector to drive positive, sustainable change for all."
"We are honored to have our campaign endorsed by President Waheed," said Karena Albers , co-founder of WHOLE WORLD Water. "This is an extraordinary story of a small island state taking an astounding leadership position – setting a global example of how governments and the private sector can work together. It is important to note that funds raised by local resorts will be invested back into clean water initiatives here in the Maldives."
"Solving our world's great challenges requires screwing business as usual," said Sir Richard Branson , Founder at Virgin Group and advisor to WHOLE WORLD Water. "Through the cooperation of government and the private and social sectors through projects such as WHOLE WORLD Water, we can develop lasting business and humanitarian solutions."