Madonna triumphs  at 2012 Superbowl in Givenchy Costumes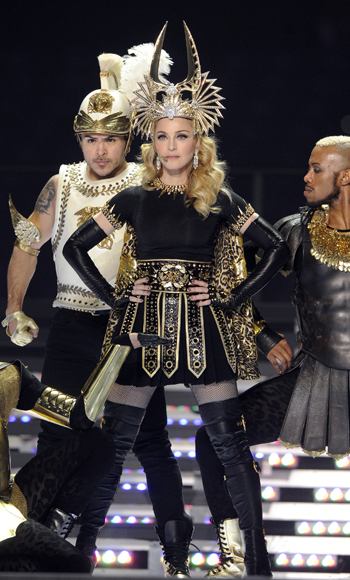 The fashionistas were more than happy to discover at the Superbowl 2012 3 haute couture costumes designed for Madonna by Riccardo Tisci.
During the halftime of the game between the Giants and the Patriots, the queen of pop (52 years) offered a show worthy of her best. Madonna's style was entrusted to Givenchy's creative director who created three haute couture outfits. The golden cape, entirely embroidered by hand, made from Madonna a Cleopatra with blond hair, while the little studded black dress and the black embroidered maxi coat revealed a Madonna in the role of a female gladiator.