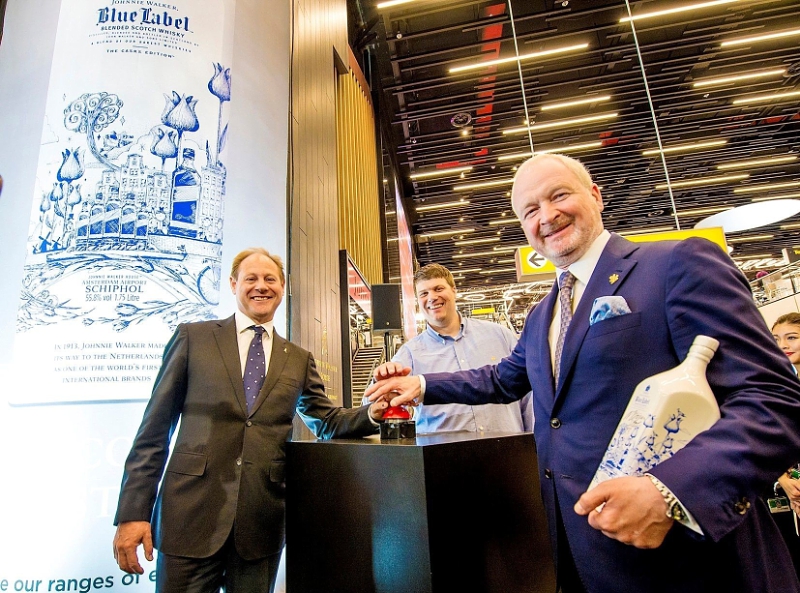 The airports are the best places offering access to some of the world's finest Scotch Whiskies. Diageo is immersing visitors in something totally different from the norm in travel retail, giving them an exclusive insight into the Johnnie Walker with a "Johnnie Walker House."
If you are travelling through Lounge 2 of Amsterdam Airport Schiphol you are welcomed into Europe's first Johnnie Walker House – a luxury Scotch Whisky embassy launched by Diageo Global Travel together with Schiphol Airport Retail.
Built over two stories, the Johnnie Walker House Amsterdam Airport Schiphol features copper, water, barley, peat and oak in its design, immersing us in a part gallery, part museum experience. Key features include a 'whisky constellation wall' dedicated to the art of blending, and providing a comprehensive index for Single Malt Scotch Whiskies, and a 'flavour wall' showcasing the meeting of science and art in the blending process.
The new whisky house follows successful airport launches in Singapore, Mumbai and Taiwan. You can explore the liquids through a sensorial journey by touching, tasting, and smelling the rare elements that make up the famous blends.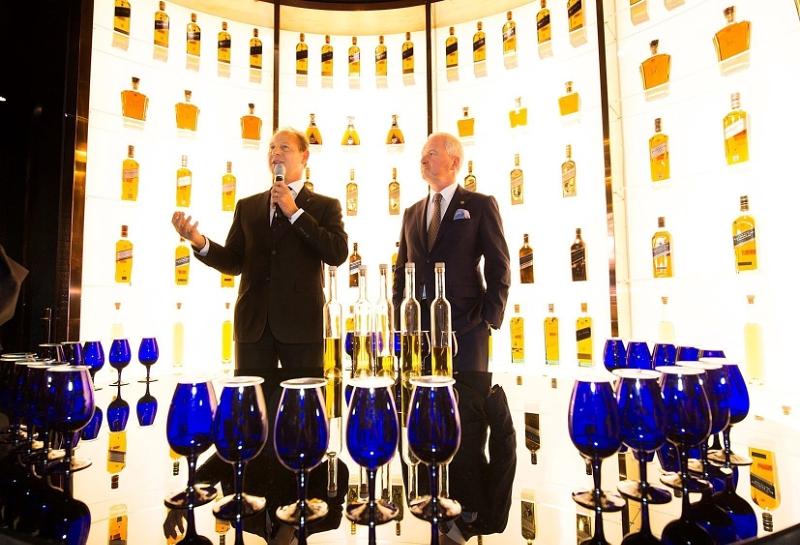 "Over the past few years, we've had exceptional success and fantastic consumer feedback from our Johnnie Walker House openings in airports across Asia. Now we are bringing this unique experience to Europe for the first time, and we're confident it will similarly surprise and delight consumers in this market," commented at the launch Doug Bagley, Managing Director, Diageo Global Travel and Middle East.
To celebrate the opening of the House, a limited edition Johnnie Walker House Blue Label Casks Edition – Schiphol Limited Edition, is available exclusively to visitors. Illustrated by local artist Merjin Hos, the bottle shows the iconic Striding Man travelling from Scotland to Schiphol in a large wooden clog surrounded by iconic tulips, windmills and bicycles.