While Richard Branson announced plans to add ocean liners to his Virgin portfolio of airplanes and hotels, luxury cruise liner Crystal Cruises launched a luxury ocean, yacht, river cruises, and air travel.
Over the next three years, Crystal Cruises will introduce new ships – effectively establishing three brand new classes of cruising – as well as its own Boeing 787 Dreamliner aircraft. Crystal Cruises will be undergoing the most extensive brand expansion in the history of luxury travel and hospitality. Over the next three years, Crystal will establish Crystal Yacht Cruises, Crystal River Cruises and the Crystal Exclusive Class of ocean vessels, and soar beyond the waters with the introduction of Crystal Luxury Air.
"Our intent is to make Crystal Cruises the core of what will become the world's premier luxury hospitality and lifestyle brand portfolio, not only for the immediate future but for years to come," said Crystal's president and CEO, Edie Rodriguez.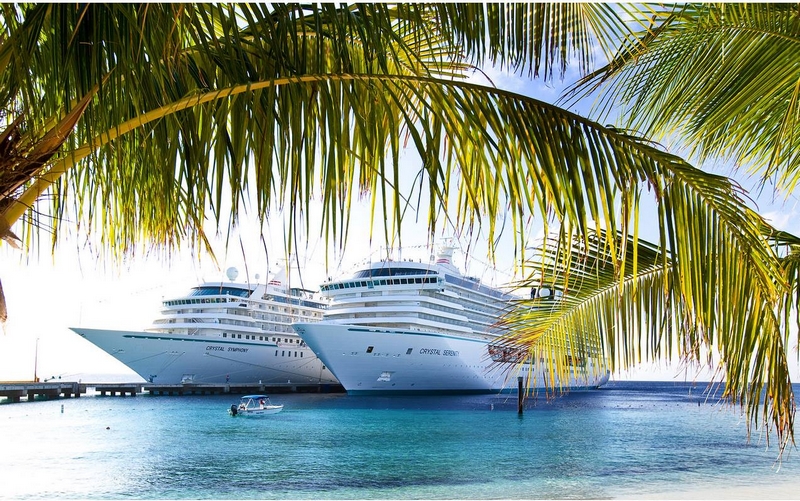 In 2017, Crystal's brand of Six-Star luxury will soar to new heights with the launch of Crystal Luxury Air, becoming the first in the luxury travel industry to offer extravagant around-the-world trips on the world's most advanced twin-aisle Boeing 787 Dreamliner. The plush aircraft, which typically seats 300, will fly 60 guests in fully reclining business class seats to coveted destinations to which major airlines do not offer nonstop service. Each approximately 28-day itinerary will visit 10-12 remote and/or sought-after locales, with accommodations at some of the world's finest hotels and resorts; cuisine prepared by celebrity chefs inspired by the destination; and world-class cultural entertainment.
Other revolutionary features being introduced on Crystal's new vessels are: a whopping 400 square feet minimum for the suites – nearly doubling the size on other luxury vessels; increased ceiling heights by one foot to 8 feet in all suites and decks; raising the bar on personal attention and service with 1,000 crew members on the ships to provide an unheard of one-to-one crew-to-guest ratio; an abundance of mouthwatering options centered on the art and expertise of Michelin-starred and celebrity chefs; and intrepid yacht-like amenities including submarines, helicopters and zodiacs.