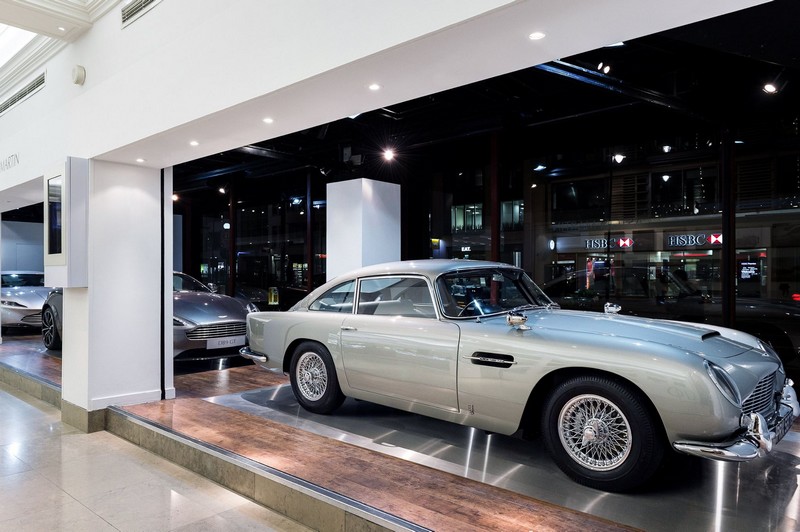 British luxury brand Aston Martin partnered with Harrods, one of the world's most trusted luxury brands, for an unique display in tribute to Aston Martin's most famous nameplate.
Three Aston Martin sports cars took over the iconic harrods storefront in a month-long celebration of the British marques' 'DB' nameplate. Since their debut in the early 1950s, the 'DB' models offered by Aston Martin – named after Sir David Brown who bought Aston Martin in 1947 – have been synonymous with sophisticated grand touring and thrilling sports car performance.
Taking pride of place is the Aston Martin DB10, the car that was built specifically for James Bond. Aston Martin has been
associated with the James Bond franchise for over 50 years, with the DB10 exclusively designed, engineered and hand crafted for the latest Bond film, Spectre.
Also on display, the DB9 GT – the luxury British sports car maker's most compelling production 'DB' to date. The Aston Martin DB5, arguably the most famous 'DB' of them all is also on display. Revealed in 1963, the car set the benchmark for all the DBs that followed, with its iconic design language and substantial improvements in performance.
Specialists from Aston Martin headquarters will be available throughout the exhibition, providing visitors with an opportunity to discover more about the brand's recently launched AM37 yacht, created in partnership with Quintessence Yachts. Both the window display and exhibition area will remain in place until 28 January.