Louvre Abu Dhabi, a new cultural landmark for the 21st century, opens to the public on 11 November. The museum's collection spans the history of humanity and will explore a universal narrative through artworks and artefacts from all over the world.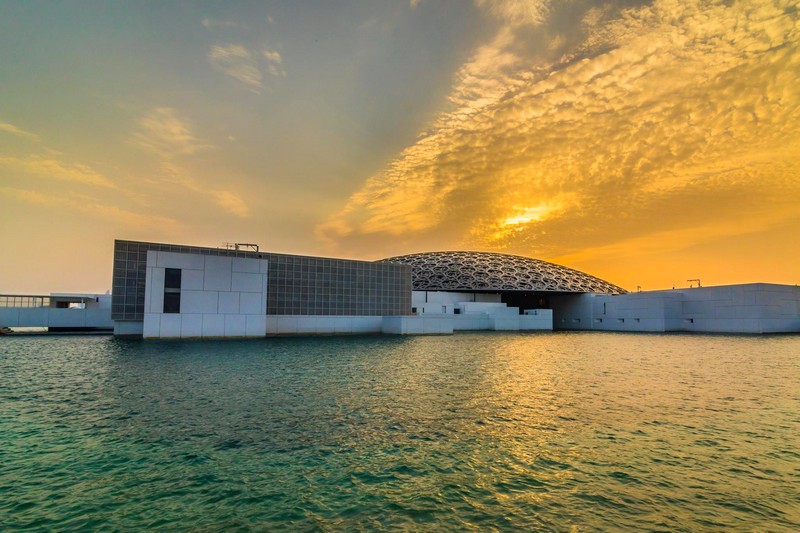 The much-anticipated Louvre Abu Dhabi opens to the public with a spectacular week-long series of celebrations. It is the first museum of its kind in the Arab region and offers a new perspective on the history of art in a globalised world.
An iconic architectural masterpiece designed by Jean Nouvel, it is located on the waterfront in Abu Dhabi's cultural district on
Saadiyat Island. The inaugural installation in its spacious collection galleries will present 600 works of art, half from its own rich holdings, and half consisting of stellar works visiting from its 13 partner museums in France. The museum will also begin an ongoing programme of special exhibitions in December.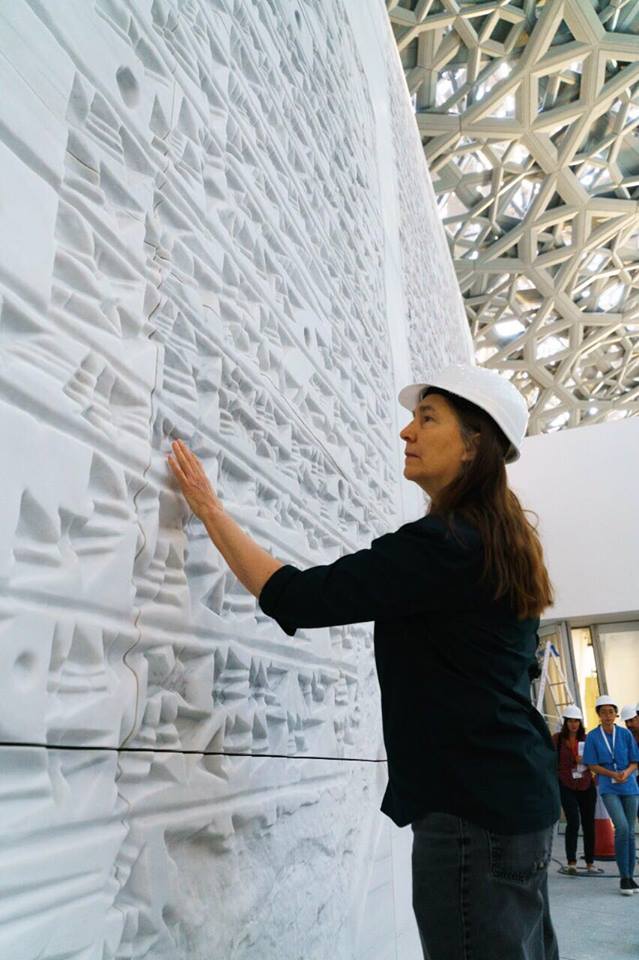 Louvre Abu Dhabi is the result of a unique collaboration between Abu Dhabi, the capital of the United Arab Emirates (UAE), and France. As part of the intergovernmental agreement between the UAE and France, Louvre Abu Dhabi has access to expertise and training from 17 French partner institutions. It will also benefit from the ability to borrow works of art from 13 leading French museums for 10 years, and from special exhibitions organised by these institutions for 15 years.
The inaugural installation will take visitors on a chronological journey from prehistory to the present day, encompassing 12
chapters including the birth of the first villages; universal religions; cosmography; the magnificence of the royal court; and the
modern world.
Marc Ladreit de Lacharrière, Chairman of Agence France-Muséums, said: "What more stimulating challenge could there be for the French museums and cultural institutions than to invent, in partnership with Louvre Abu Dhabi, a museum entirely unlike any other in existence? Committed all together, they remind us with Louvre Abu Dhabi that culture and education remain invaluable foundations that this museum, now open to one and all, embodies in so many ways."
Commenting on behalf of musée du Louvre, Jean-Luc Martinez, President-Director of musée du Louvre and Chairman of the
Scientific Board of Agence France-Muséums, said: "Today is the inauguration of Louvre Abu Dhabi; a museum like no other, which could be considered as the most ambitious cultural project of the early 21st century. It carries a message of openness, which is critical for our era. This incredible project was conceived in the Emirates and carried out as an inspiring partnership. Today, we are proud that expertise given by French museums, and the extraordinary artworks that have been gathered together, contribute to the achievement of this museum, which will amaze the world and make its mark in the history of museums."
Architect Jean Nouvel has designed Louvre Abu Dhabi as a museum city (medina) which combines traditional Arabic inspiration with contemporary design and cutting-edge energy-efficient engineering. Visitors can walk along promenades overlooking the sea underneath the iconic dome, comprised of 7,850 unique metal stars set in a complex geometric pattern. When sunlight filters through, it creates a moving 'rain of light', reminiscent of the overlapping palm trees in the UAE's oases.
Presented across 6,400 square metres of galleries, the museum's growing collection includes more than 600 important artworks and artefacts, approximately half of which will be presented for the opening year. It includes ancient archaeological finds, decorative arts, neoclassical sculptures, paintings by modern masters and contemporary installations.
Highlights from later periods include an ancient astrolabe, part of a display showing the science of cosmography; a red Chinese
lacquer chest of drawers produced in France by Bernard II van Risenburgh, which shows the cross-cultural inspirations born from global trade routes; and Giovanni Bellini's Madonna and Child, representing the emergence of religious art and iconography.
Works such as a Bronze Oba head from the Benin Kingdom and Jacob Jordaens' The Good Samaritan demonstrate the
magnificence of royal courts around the world.
Ancient masterpieces from the collection include a Bactrian Princess created in Central Asia at the end of the 3rd millennium
BCE, a Grecian sphinx from the 6th century BCE and an Iranian gold bracelet in the shape of a lion. Visitors encounter works fromuniversal religions, including sacred texts such as a Leaf from the "Blue Quran" 3 and a Gothic Bible, as well as a Standing
Bodhisattva from the 2nd or 3rd century and a white marble Head of Buddha from China.
A series of iconic paintings captures the emergence of the modern world, including Gustave Caillebotte's Game of Bezique,
Edouard Manet's The Gypsy, Paul Gauguin's Children Wrestling, Osman Hamdi Bey's A Young Emir Studying, Piet Mondrian's
Composition with Blue, Red, Yellow and Black, René Magritte's The Subjugated Reader and Pablo Picasso's Portrait of a Lady.
The museum's contemporary art collection has nine canvases by Cy Twombly and a monumental sculpture by renowned
international artist Ai Weiwei. As part of an ongoing programme of commissions, Jenny Holzer and Giuseppe Penone have
created monumental site-specific installations, exhibited under the dome in open air and embedded in Louvre Abu Dhabi's
architecture.
Inaugural exhibition at Louvre Abu Dhabi Museum
The inaugural special exhibition, From One Louvre to Another: Opening a Museum for Everyone, opens on 21 December 2017. It traces the history of musée du Louvre in Paris in the 18th century. Divided into three sections, the exhibition will look at the royal collections at Versailles under King Louis XIV; the residency of the Academy and Salons in the Louvre, converted into a palace for artists; and the eventual creation of the musée du Louvre. The exhibition will feature approximately 150 significant paintings, sculptures, decorative arts and other pieces, mainly from the collections of musée du Louvre, but also from the Château de Versailles.
The exhibition is curated by Jean-Luc Martinez, President-Director, musée du Louvre, and Juliette Trey, Curator, Prints and
Drawings Department, musée du Louvre. In addition to its 23 permanent galleries, special exhibition space and Children's
Museum, Louvre Abu Dhabi features a 270-seat auditorium, restaurant, boutique and café.
Photo Credits: Louvre Abu Dhabi.