The House of Rémy Martin achieved an excellent performance in the first half, with organic growth of 15.4%, through increased sales in all regions, announced the company headquartered in the town of Cognac, in the department of Charente, France. In Asia Pacific, Greater China confirmed strong momentum, while Singapore is making robust headway, and Japan returned to positive growth. The Americas are benefiting from solid demand for high-end cognac, and the EMEA region is driven by a new phase of expansion in Africa, as well as sustained growth in Russia. Travel Retail started the year strong, notably thanks to clear improvement in high-end cognac trends.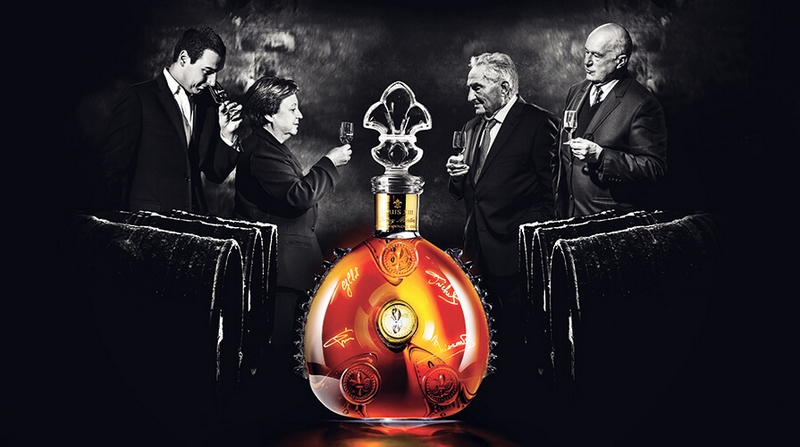 Creativity within the House of Rémy Martin continued in the first half of the year. Following the launch of its limited edition XO Cannes 2017, available exclusively in Travel Retail, Rémy Martin launched the second edition of Carte Blanche à Baptiste Loiseau, an exclusive series of 9,650 bottles. Meanwhile, LOUIS XIII launched the limited edition The Legacy, 500 crystal magnum decanters signed by four generations of cellar masters.
Louis XIII cognac is produced by the House of Rémy Martin. The House was founded in 1724 by Rémy Martin, who descended from wine makers from Charente.
LOUIS XIII The Legacy proudly unites four LOUIS XIII Cellar Masters around a rare and precious decanter: personally and individually hand-signed, each fine crystal magnum stands as a monument to the savoir- faire they have passed on and shared.
This is the only time these four cellar masters will be brought together in a hand-signed testament to their craft. A very special limited edition to collect and treasure, LOUIS XIII The Legacy is a prized possession available to few in the world in just 500 decanters, no two of which are alike. Housed in an elegant coffret made of fine Italian calfskin leather and bearing a numbered plaque, each crystal magnum is personally and directly signed by each cellar master. Just as the cellar masters preserve the art and savoir-faire of their predecessors, so too this very special edition preserves their legacy.
"When I completed my very first final blend of LOUIS XIII, I measured the full responsibility in my hands.You find yourself alone with hundreds of eaux-de-vie, it's a very powerful moment," explained cellar master Pierrette Trichet.
"We feel great humility in our work, the respect that comes with passing the legacy on. My final decision as Cellar Master will be to select the cellar master to succeed me," added cellar master Baptiste Loiseau.