Who makes the best cars? Lexus tops our brand report cards with overall excellence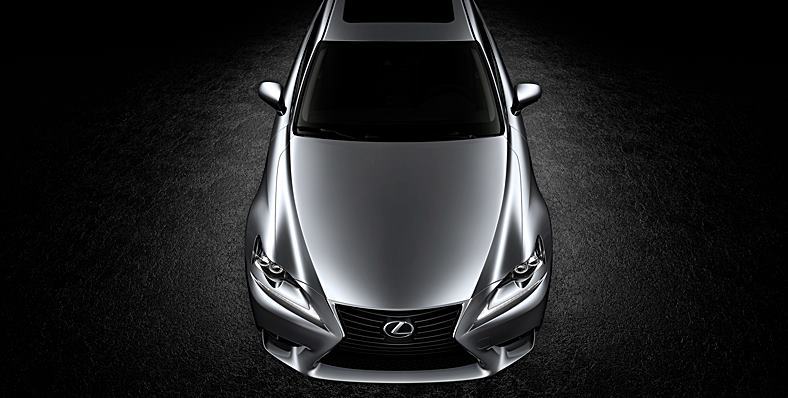 With a current crop of luxury models that are quiet, comfortable, fuel efficient, and among the most reliable, Lexus has earned the best overall score in US Consumer Reports' 2013 annual Car Brand Report Cards. "Lexus' models are rarely sporty, but the brand's overall score of 79 was earned on a foundation of plush and very reliable vehicles. Consumer Reports currently Recommends 100-percent of the Lexus vehicles it has tested,"  noted the independent nonprofit ranking.
For 2013, Consumer Reports took a different approach than in previous years for its annual brand report cards story. CR graded each automaker's individual brands rather than calculating a single score for all the brands under one carmaker. For example, Toyota, Lexus, and Scion models were each scored separately this year instead of being incorporated into one overall score for Toyota. The same was true for Honda, Ford, Nissan, General Motors, Chrysler and other large manufacturers that market several brands.
Overall, eight of the top 10 scores were earned by Japanese brands. Toyota and Acura brands round out the top five with a report card score of 74. Honda and Toyota's scores have been buoyed by the significant strides the automakers made with their respective redesigns of the Accord and Camry. Both handle better than their predecessors and get impressive fuel economy. For 2013, Honda delivered a solid, speedy refresh of the Civic that put it back on Consumer Reports Recommended list after the unimpressive 2012 redesign had fallen off. Honda and Acura ranked closely, with Acura achieving a higher test score. Honda is still dragged down by the low scoring Insight and CR-Z.
Nissan brought up the rear among Japanese brands, weighed down by its low scoring and unreliable large trucks and SUVs, but still managed to land midpack among all automakers. The redesigned four-cylinder Altima delivered impressive fuel economy, though it wasn't as engaging to drive as the previous model. The company's luxury Infiniti brand placed four slots higher, thanks to its excellent G and M sports sedans, although the G is due to be replaced this summer.
European brands ended up scattered across the middle of the spectrum, distinguished from each other more by reliability than test score. Audi and Mercedes-Benz were the only non-Japanese nameplates to crack the top 10. They were ranked 8th and 10th, respectively. Audi separated itself from the pack as the only European brand to achieve very good reliability overall along with an excellent average road-test score.
Mercedes-Benz wasn't far behind Audi and was tied with Acura for having the highest average road-test score. Volkswagen lost ground with some redesigned sedans that didn't score as well as their peers. Several of its niche models, such as the Touareg SUV and the New Beetle, have well-below-average reliability.
Mini had the worst overall score of any European brand, placing 20th among the 26 brands. Only nonturbocharged Minis deliver average or better reliability. Recent Volvos, such as the S60 and XC60, are competitive and reliable, but the brand is saddled with older models.