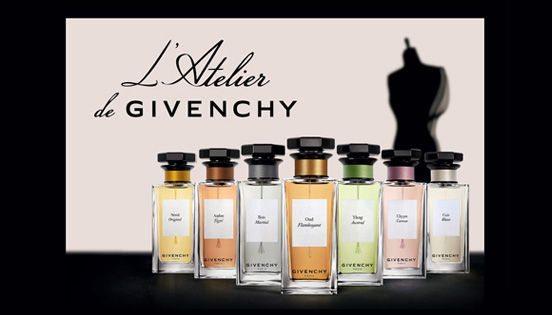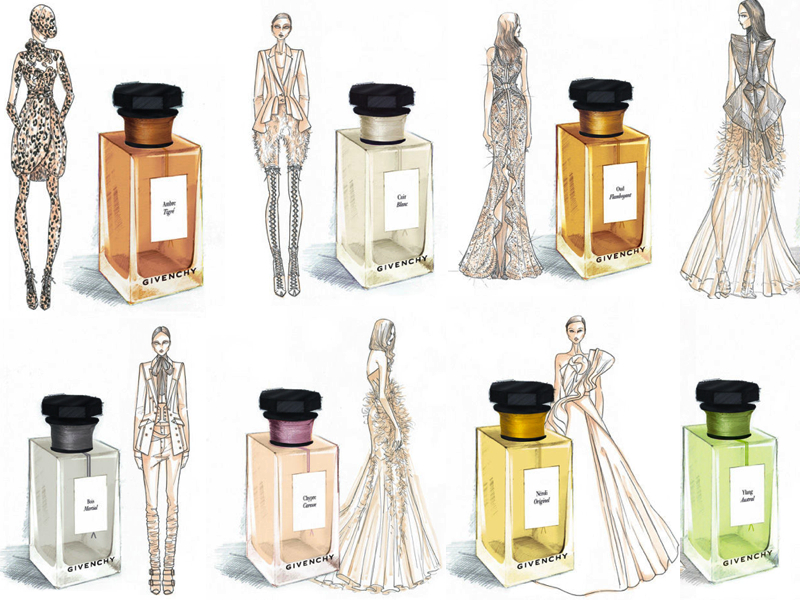 Seven new fragrances entitled L'Atelier de Givenchy form a new Givenchy perfume line which draws inspiration from the couture heritage of the House and iconic muse Audrey Hepburn.
The perfume lineup evokes the feel of the House's sumptuous fabrics and showcases distinctive character that appeals to both men and women. The names of the perfumes combine the primary elements used to create the scents and reference their high fashion origins. Each fragrance is accompanied by a couture sketch.
The collection includes: Bois Martial, Cuir Blanc, Ambre Tigré, Chypre Caresse, Néroli Originel, Oud Flamboyant and Ylang Austral.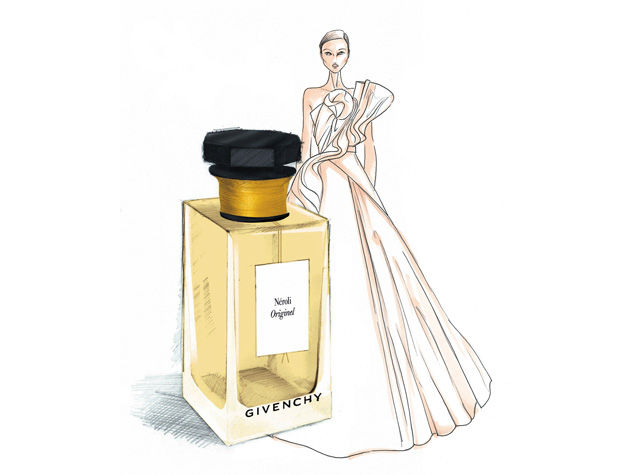 Néroli Originel, the fragrance inspired by a dress worn by Hubert de Givenchy's muse Audrey Hepburn;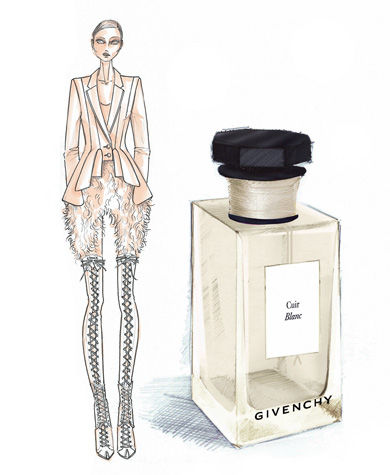 Cuir Blanc, which combines the notes of white pepper, white musk and leather and reflects the historic connection between perfumery and glove-making;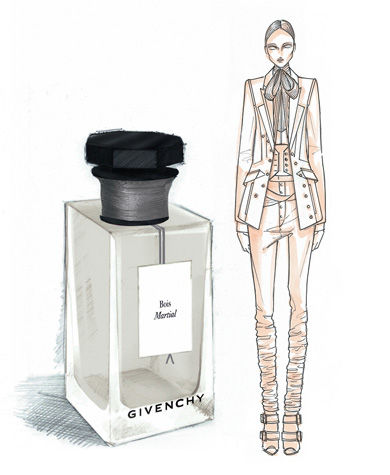 Bois Martial –inspired by Givenchy's geometric cuts and androgynous looks, the fragrance includes notes of cedar wood, pineapple sage and coconut wood, an element rarely used in perfumery;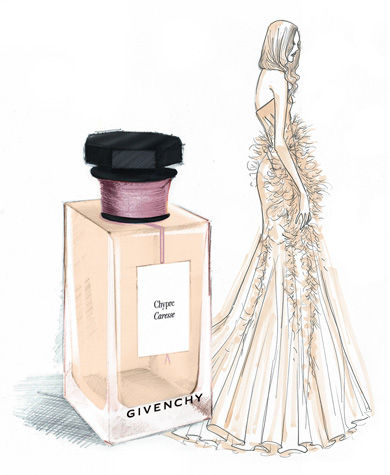 fresh and delicate Chypre Caresse;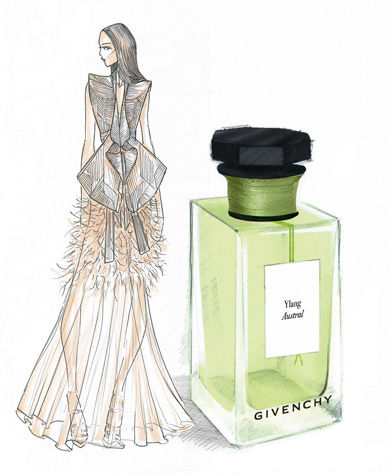 woody floral Ylang Austral;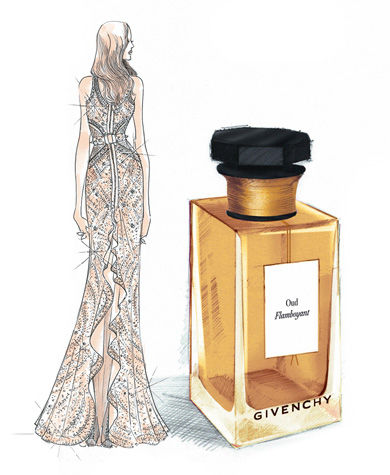 strong and mysterious Oud Flamboyant and passionate and magnetic Ambre Tigré.