Lambo Veneno hypercar – a new super sports car from Sant'Agata Bolognese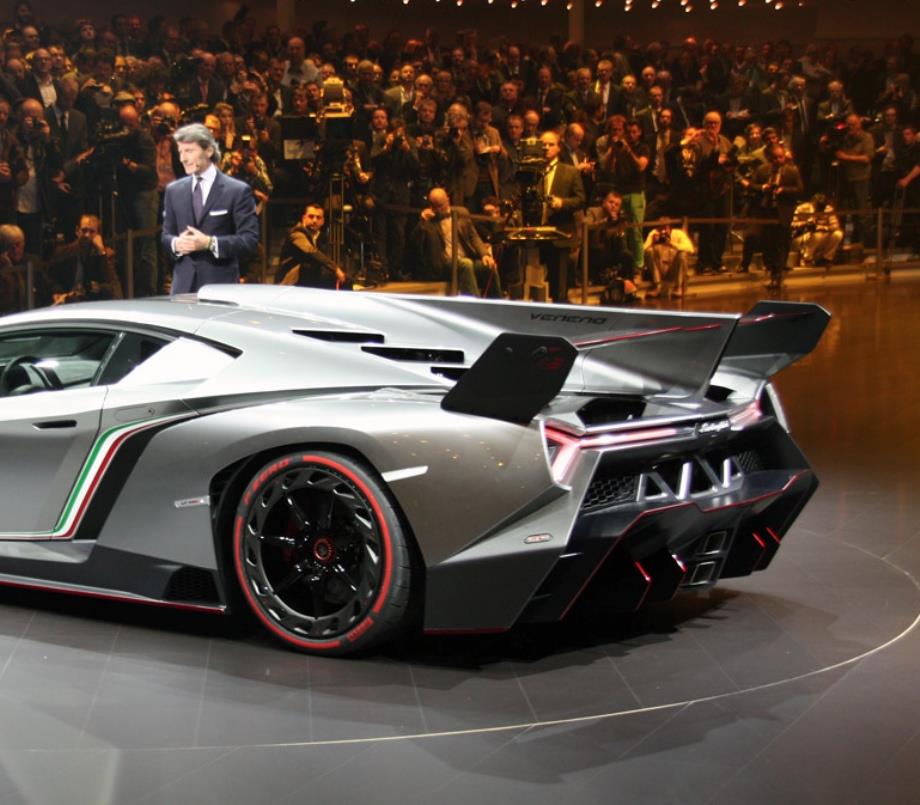 Veneno, the name of one of the strongest and most aggressive fighting bulls ever, lands its name to an extremely exclusive Lamborghini model unveiled at the Geneva Motor Show 2013. Veneno, also famous for being one of the fastest bulls in the history of bullfighting, is a "unique triple-pack" focused on carbon fiber. Dedicated to the 50th anniversary of Automobili Lamborghini, only three unique units will be built and sold, announced the manufacturer located in Sant'Agata Bolognese, Italy.
Lambo Veneno is painted in an all-new, grey metallic-look color with individual parts gleaming in the black of the visible carbon-fiber structure. The only car to display all three colors of the Italian flag as an accent is the car shown at Geneva Motor Show, the unit which will remain property of Lamborghini. The three cars sold to customers each feature a single color of the Italian national flag, together a triology in green, white and red accents and thus representing each a unique piece. The green, white and red cars will retail for €3 million ($3.9 million) plus tax.
The model based on the Aventador coupe can reach speeds of 220 miles per hour (355 kilometers per hour) and accelerates from 0-60 mph in 2.8 seconds.
The Lamborghini Veneno features a twelve-cylinder power unit with a displacement of 6.5 liters, an extremely fast-shifting 7-speed ISR transmission with 5 driving modes and permanent all-wheel drive, as well as a racing chassis with pushrod suspension and horizontal spring/damper units.
Carbon fiber dominates the interior of the Veneno, too. The carbon fiber monocoque becomes visible inside the car in the area of the central tunnel and the sills. The two lightweight bucket seats are made from Lamborghini's patented Forged Composite. The woven carbon-fiber CarbonSkin is used to clad the entire cockpit, part of the seats and the headliner. This unique material is soaked in a very special kind of resin that stabilizes the fiber structure, while allowing the material to remain supple. Like a hi-tech fabric, this extremely fine-looking carbon-fiber matting fits perfectly to any form, and it reduces weight.