First classic Jaguar racer reborn at 2015 Top Marques Monaco.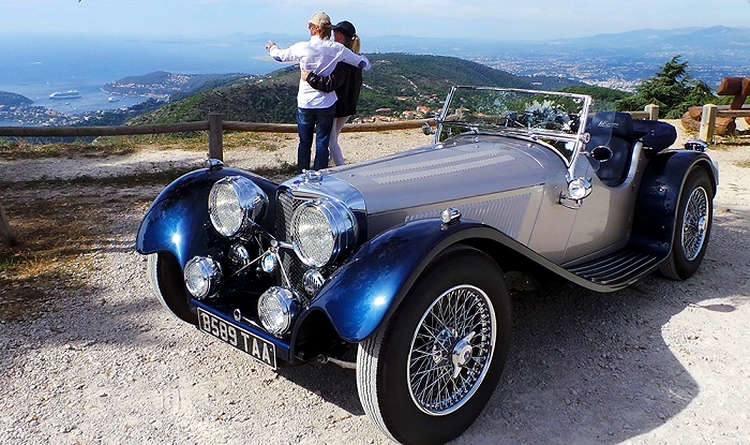 British TV Legend Noel Edmonds launches La Riviera, an automotive recreation of a bygone era. Fitted with straight-six 4.2 litre Jaguar engines and offering 220bhp, the new 1250kg La Riviera car is a 21st century version of the first classic Jaguar racer. The car debuts at this year's Top Marques Monaco Show, considered "the world's most exclusive car show". Never seen before supercars, a flying roadster and many more eye-popping vehicles will be on display at the Grimaldi Forum on the water's edge in Monaco from April 16th to 19th.
"The car epitomises the style of the 1930s and it is an exact recreation of the original even down to the design and weight of the nuts and bolts," explained Noel Edmonds, a self-confessed petrolhead and one of the first Top Gear presenters. Noel himself raced at Le Mans and owned a string of exotic super cars, including a rare Ford GT40 sports car similar to the record breaking model that won Le Mans for four straight years in the late 60s.
"It ­is not to be confused with the SS100 copies and kit cars, each one is completely hand-made and will take five months to build by craftsmen in England," added Noel.
The open-top is combined with the best of English design and quality, including Connolly leather and Wilton carpets. The car is handcrafted by traditional craftsmen and each vehicle takes 6 months to create, only 5 being produced per year. Each LaRiviera bears the name of an iconic location on the Cote D`Azur.