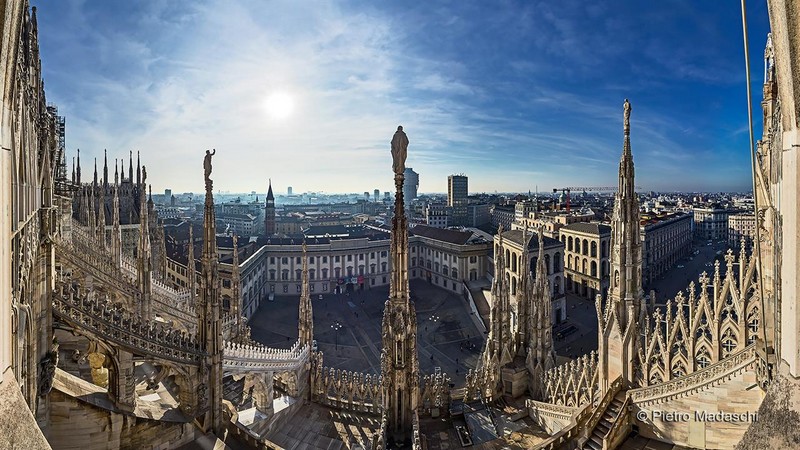 Greatest Italian fashion brands, Camera Nazionale della Moda Italiana, Tiffany & Co. luxury jewelry brand and Christie's auction house join forces to help the famed Duomo di Milano/ Milan Cathedral with "La Moda aiuta il Duomo" initiative. The Gothic cathedral took nearly six centuries to complete. It is the 5th-largest church in the world and the largest in Italy.
For almost seven centuries the Veneranda Fabbrica del Duomo di Milano has been involved constantly and tirelessly in the activity of preservation and restoration of the great Cathedral, to ensure the infinite splendor to visitors and worshipers. In order to the high costs related to the restoration of the 135 spires of the Duomo, as well as the most urgent structural work, from October 2012, the Veneranda Fabbrica launched a new fund raising campaign "Get your Spire: engrave your name in History".
Following that path, the Veneranda Fabbrica decides to write another chapter of the project, following the form of art, which more than any other represents a sign of strength and excellence of Milan in the world: fashion.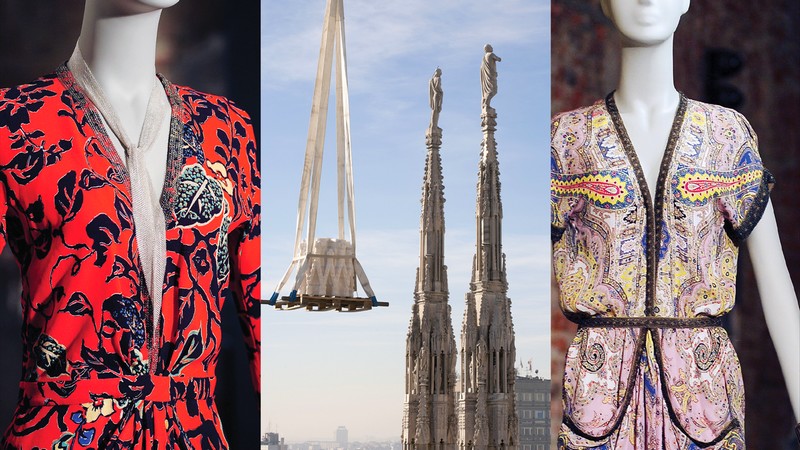 "La Moda aiuta il Duomo" is an initiative made possible thanks to the involvement of some great brand of the Italian fashion which generously decided to donate some items of their collections.
Giorgio Armani, Brunello Cucinelli, Cividini, Corneliani, Costume National, Diesel, Etro, Salvatore Ferragamo, Genny, Gucci, Isaiah, Krizia, Loriblu, Martino Midali, Missoni, Moncler, Moreschi, Prada, Emilio Pucci, Roberto Cavalli, Tod's, Trussardi, Neighbors, Vivienne Westwood, Tiffany & Co., these are the prestigious brands which decided to support the initiative.
On Tuesday the 19th of April 2016, into the "Sala delle Colonne" of the Great Duomo Museum, an exclusively event, a great charity auction whose return will be given to the fund-raising project "Get your Spire".
From Thursday the 14th of April, some of the donated items embellished with jewels chosen for the occasion by Tiffany & Co., are the protagonists of a suggestive exhibition into the Great Duomo Museum; it will be a unique opportunity to admire the combination of fashion and preciousness of the ancient forms. The initiative is part of FuoriSalone 2016.