Though many female designers have not focused on men's collection, United States-based fashion designer and kimono stylist Hiromi Asai decided to use kimono textiles for men's collection.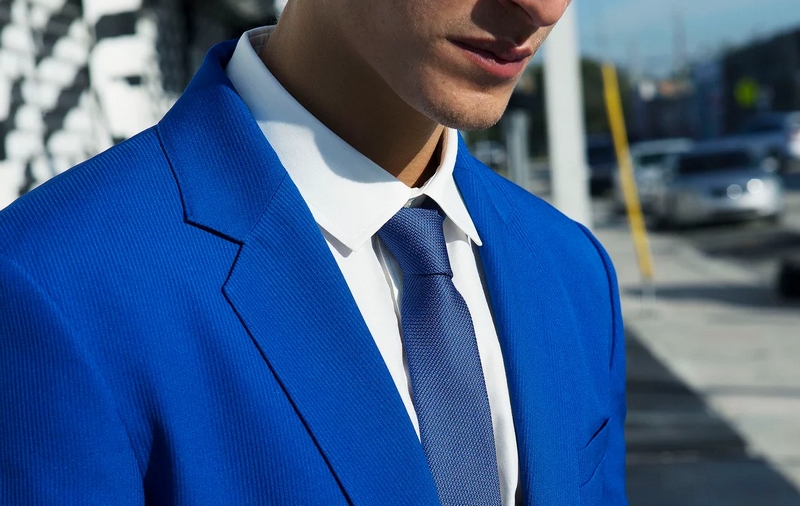 Known for her exquisite handcrafted kimonos, who appeared at 2016 F/W New York Fashion Week, Hiromi Asai is debuting her menswear collection at Pitti Imagine Uomo 91 in Florence, Italy. The HIROMI ASAI menswear collection, named Blue, will be available for retail for fall winter 2017,and includes shirts, coats, ties, jackets, casual jackets, trousers, and bespoke and fits for casual and business settings.
The key pieces of her collection are marine blue suits, Nishijin-ori brocade jackets, bomber jacket with dragon motif, outerwear with lining of the wind and thunder gods and neckties with selected Japanese print motifs.
"I have seen overall several seasons that many designers have used kimono fabrics in women and menswear," said Ms. Asai. "I always hope to reverse the declining trend of kimono industry in Japan and bring the collection made by Kimono textiles to its rightful forefront in fashion,"said Asai.
One of HIROMI ASAI's highlights is a marine blue silk suit with the deep color not able to be acquired without a traditional Japanese hand dying technique for Kimono manufacturing. The collection also features several jackets made by Nishijin-ori brocade, with textiles that includegold and/or silver thread, and meant to be worn for all occasions.
The Kimono was originally a Japanese garment with many unique features: form, motif, design,fabrics, and accessories. It has a long history — more than 1,000 years — in Japan, yet in itsnative country the art of kimono creation is on the verge of crisis.