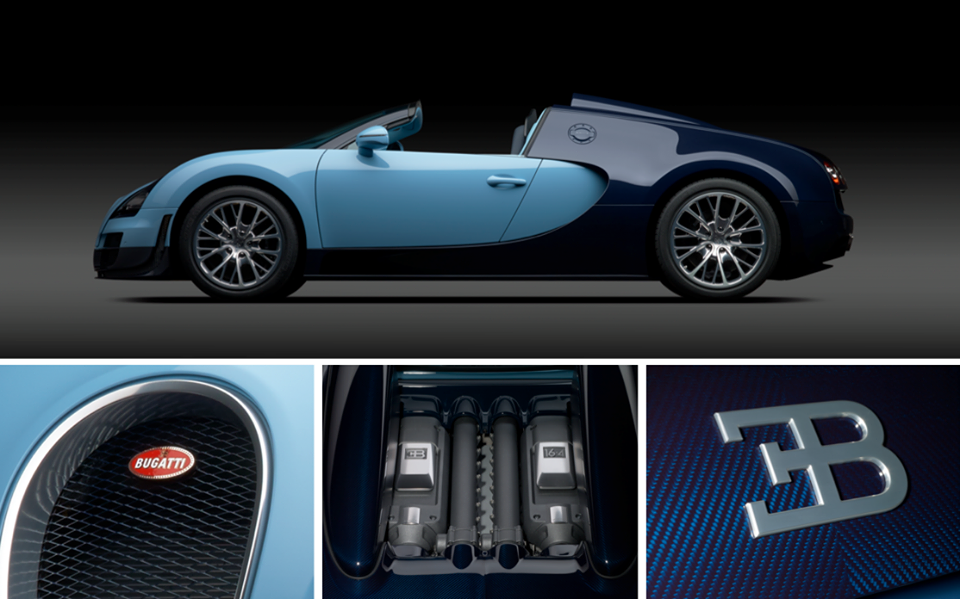 If you want to buy a €2.13 million Bugatti, you better hurry up. The 400th Veyron is the third and final Grand Sport Vitesse "Jean-Pierre Wimille" in the exclusive six-part edition "Les Légendes de Bugatti". Since the production run of the Veyron and its variants is limited to just 450 models, this means just 50 models are left to buy.
This week, Bugatti celebrated the sale of the 400th Veyron to a client in the Middle East. The €2.13 million ($2.9 million) Grand Sport Vitesse 'Jean-Pierre Wimille' is a special edition, which itself is limited to three examples.
The fastest proven street-legal vehicle in existence goes from 0-100kph in 2.45 seconds and is capable capable of 431kph or 267.8mph.
"With the Veyron, Bugatti has established itself as the most exclusive and most luxurious super sports car brand in the world. The Veyron is a unique success story and sets a high standard for the future of Bugatti," commented Wolfgang Schreiber, President of Bugatti Automobiles.
The next move from the Volkswagen-owned company will be an equally sporty executive car which will compete with Bentley Continental Flying Spur, Rolls-Royce Wraith and Ferrari FF.