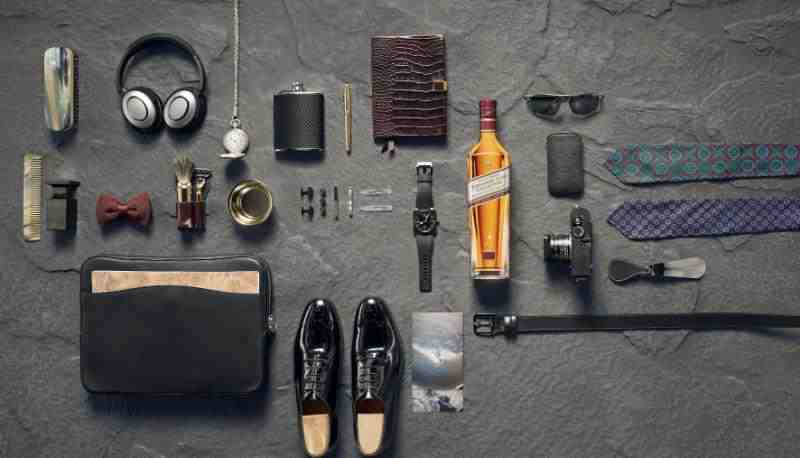 JOHNNIE WALKER Scotch Whisky brand unveiled the jewel in the crown of its new and exclusive range, the JOHNNIE WALKER EXPLORERS' CLUB COLLECTION – THE ROYAL ROUTE. Exclusively available to adventure seekers who adopt the exploratory ethos of the John Walker & Sons agents, this luxury blend completes the first Series of the collection – the Trade Routes Series.
The Series is inspired by the epic journeys these agents took in their world travels, navigating their way along the famous trade routes of the world: the royal route from the Far East to the Mediterranean coast; the gold route of the Americas and the Caribbean; and the spice road of Europe and Asia, in pursuit of exotic adventures and new business. The three blends in the Trade Routes Series
are inspired by the richness of cultures, sights and experiences that they found along these great trade paths and which inspired our master blenders for generations.
 THE ROYAL ROUTE is inspired by the majestic history and the sights of the royal trading route, famed for bringing the luxuries of the world to the hands of Kings. The travellers' tales of the legendary journeys that took place on this road, the precious silks, Persian ornaments, diamonds and pearls that were traded along it, inspired today's Master Blender to create the most opulent variant in the series.
Full of rich, intense flavours, it is a whisky fit for kings. Blended harmoniously and carefully refined, the dark amber-hued whisky is sourced from the finest hand selected oak casks from the exclusive reserve cellars of JOHNNIE WALKER.
"We sought out only the very finest, beautifully balanced blends that have deep evocative flavours and a character to match," commented Master Blender Jim Beveridge. He added: "On the nose, there is a vast array of rich fruity flavours including apple, pear, fig and peach. Reflective of the beauty, rarity and exotic nature of the luxury goods that were exchanged on the royal trade route, it has an intense and complex flavour with notes of dried fruit and toffee, handsomely balanced with a subtle woody sweetness and a lingering wispy aromatic smoke. THE ROYAL ROUTE delivers far more depth of character, with richer, multiple layers on the palate."
JOHNNIE WALKER EXPLORERS' CLUB COLLECTION – THE ROYAL ROUTE is the culmination of the Trade Route Series, which began with the first release, JOHNNIE WALKER EXPLORERS' CLUB COLLECTION – THE SPICE ROAD, in December 2012, launched to critical acclaim.