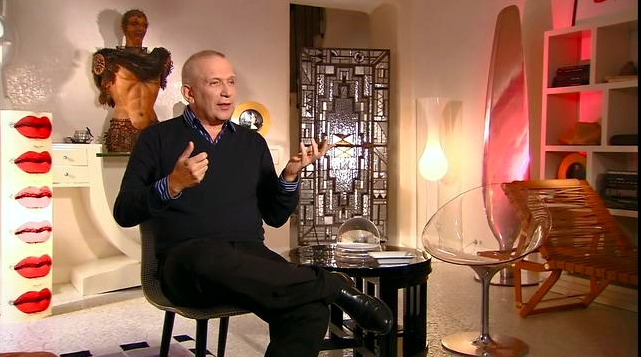 French Designer Jean Paul Gaultier is now the subject of his own documentary, called "Jean Paul Gaultier Ou Les Codes Bouleversés" (Jean Paul Gaultier Or the Shattered Codes). It was made by model and his former muse Farida Khelfa, and he is delighted with the finished project.
"She knows me. She can show things even that I don't realise about myself," he explained.
Jean Paul Gaultier is renowned for his iconic pieces, including the conical bra he made for Madonna. He also once dressed David Beckham in a skirt, and wishes more designers would take the sort of risks he does.
"When I did the skirt, it was more like a symbol of equality for fashion for men and women… also, [to show that] men can be seductive and also men can be 'male objects'. It was not to scandalise or whatever," he insisted. "Show your sensitive and fragile part."
[adsenseyu1]
More: news.yahoo | documentaires.france5.fr