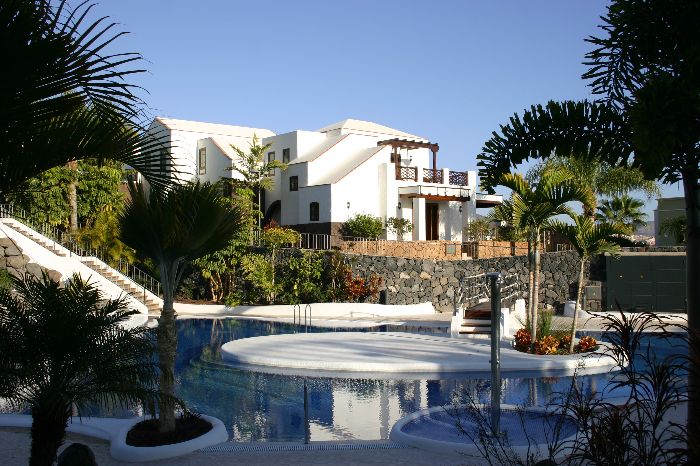 ---
This article titled "Jacuzzi, art deco theatre and leotards up for grabs in Spanish auction" was written by Stephen Burgen in Barcelona, for theguardian.com on Thursday 10th April 2014 13.36 UTC
A Jacuzzi in the Canary Isles, an art deco theatre in Asturias, shares in a second division football club and 50 brassieres are just some of the items on offer at the Spanish inland revenue's annual auction of confiscated goods.
About 1 million buyers have signed up to bid at the online auction which will be held in Madrid on 21 May. With 25% of the working population unemployed, the Spanish tax department is desperate to collect whatever revenues it can. Traditionally the annual auction has featured flats, houses, parcels of land and a range of vehicles but this year's catalogue shows that the revenue is prepared to accept almost anything in lieu of cash. Last year's auction raised €300m (£248m).
Bidders can compete for two shares in a Málaga tennis club valued at €2,000, shares in the Terra Mítica amusement park in Benidorm valued at more than €4,200, or a small stake in Oviedo football club with a reserve price of just under €16,300.
On the other hand, there is a job lot of chairs, a coffee maker, 55 Cuban cigars and assorted vintage wines and liquors for €20,400. Or there's the Caribbean Lady, a British-flagged 11-metre yacht moored in Málaga – yours for €40,000.
One of the more curious lots, going for a mere €330, consists of 50 bras. The taxman describes the lot as being "de señora" – that is, for women of a certain age – including 34 pairs of sunglasses, 27 pairs of running shoes and 24 "party bags".
The Catalan delegation is offering a pair of diamond earrings for €950, as well as job lot of 100 bricklayer's trowels and 26 kilos of coffee. But the catalogue also includes leotards, dog leads, bags for collecting dog waste, 1,571 bicycles, 450 kg of coal, 715 swimsuits and a number of Spanish flags.
There is also evidence of Spain's disastrous property bubble. There are flats going for as little as €10,000, or you can pick up an entire cement works in Huelva for €7m or a plot of land in a Madrid suburb with urban planning permission for €4.2m.
As for cars, there's a 2009 Maserati going for €50,000, an Audi "with keys but without documentation" and a 7-series BMW "lacking a starting motor and a rear seat" with a starting price of €9,400.
guardian.co.uk © Guardian News & Media Limited 2010
Published via the Guardian News Feed plugin for WordPress.