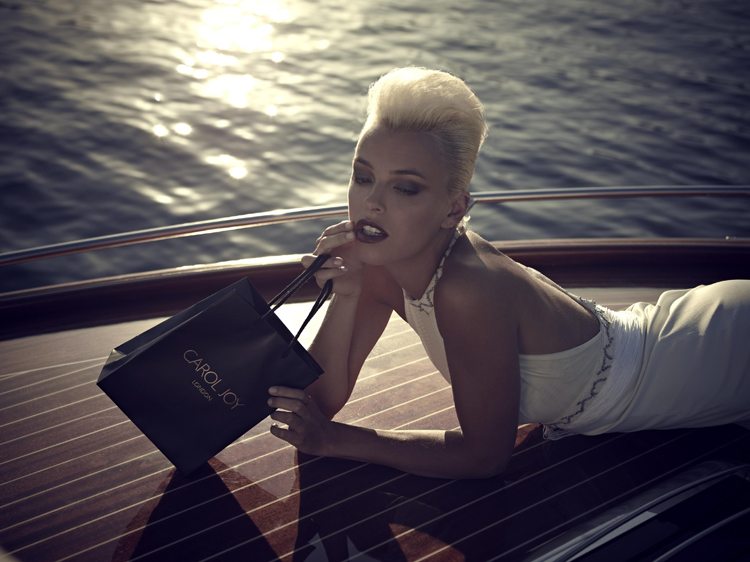 Mermaids and beauties beyond compare on luxury boats is a captivating image that will see soon on the J Craft Boats. Luxury speed boats brand entered into a global partnership with Carol Joy luxury beauty products brand.
The collaboration include a worldwide events agenda to penetrate the Eastern European and Asian markets.
"Partnering with J Craft is a wonderful opportunity for Carol Joy to broaden the reach and understanding of our brand. We have worked with the J Craft team for the last 12 months and are thrilled at the prospect of partnering with them on a longer term, more strategic basis," explained Alicia Reinoso, Carol Joy Marketing
Manager. "There is a wonderful synergy between the brands; both aim to deliver a little of 'La Dolce Vita' to their customers."
Authentic Diamond Dust and Golden Millet Oil are two of the rare ingredients used in Carol Joy products.