World's Highest BASE Jump – Flying from Mt. Everest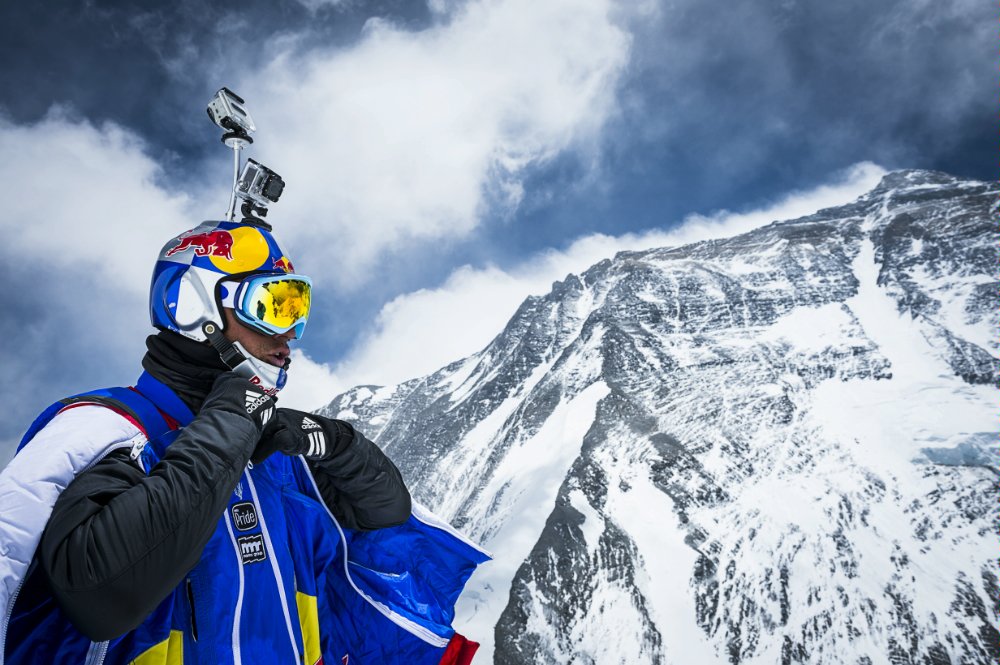 B.A.S.E. jumping is a sport that employs an initially packed parachute to jump from fixed objects. "B.A.S.E." is an acronym that stands for four categories of fixed objects from which one can jump: buildings, antennae, spans (bridges), and earth (cliffs). For this "human flight" the B.A.S.E. fanatics need special wingsuit for high altitude, and a special jumpsuit that shapes the human body into an airfoil, creating lift.
After two years of preparation, the world record for the highest B.A.S.E. jump was set by 48-year-old Russian Valery Rozov who has B.A.S.E. jumped off the north face of Everest at 23,667 ft.
Valery has more than 10,000 jumps to his name and has made headlines around the world in recent years for his spectacular leaps, including a 2009 jump into an active volcano in the Russian Kamchatka Peninsula, a 2010 leap from the Ulvetanna Peak in Antarctica and a 2012 jump from the Shivling mountain in the Himalayas. The Himalayan jump, from an altitude of 21,466 feet, in effect served as the final test for Everest.
It took four days to climb from the base camp to the jump location. At precisely 2:30 p.m. local time he jumped despite adverse weather conditions with temperatures at -1 Fahrenheit. The initial moments of the leap in the rarified high altitude air were the most critical phase, as Rozov needed more time than usual to transition from free-fall to flying. But once the wingsuit took effect, he flew for nearly a full minute at speeds of about 124 mph along the north face before he landed safely on the Rongbuk glacier — at an altitude of 15,520 ft.
"Only when I got back home did I see how hard it was for me both physically and psychologically," said Rozov. "When you look at the videos you realize that it took a lot longer than usual to get from falling to flying."