Hugh Hefner's Playboy Mansion, an ultra-private retreat and the ultimate setting for large-scale entertaining, sold for $100 million.
Playboy Mansion, one of the world's most famous and infamous properties was sold, but Hefner Is Staying.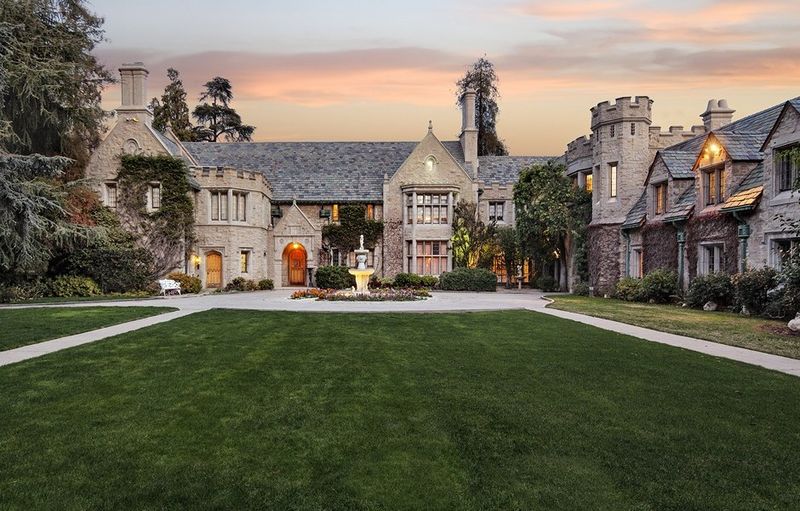 Hugh Hefner has called the Playboy Mansion his home and office since 1971. Along the way, Hugh Hefner has been at the center of the many significant social movements of his lifetime. The Playboy Mansion in Holmby Hills, Los Angeles, California, near Beverly Hills, became famous during the 1970s through media reports of Hefner's lavish parties. Now the property has a new owner.
Daren Metropoulos, a principal at investment firm Metropoulos & Co., has closed on his purchase of the Playboy Mansion at a sale price of $100 million. Hugh Hefner, the founder of Playboy Enterprises, will continue to occupy the Mansion for his lifetime.
"The Playboy Mansion is one of the most iconic properties in the world and the crown jewel of Holmby Hills and the platinum triangle," said byer Daren Metropoulos, a principal at investment firm Metropoulos & Co.. "For the last 45 years, Mr. Hefner has imbued the estate with a rich and
storied legacy. The property's heritage is not only that of a famous address; it is a true masterpiece in design, constructed by a noted architect for a family who played an important role in the development of Los Angeles in the early 20th Century."
In 2009, Daren Metropoulos acquired the sister house next door (built two years after the Mansion, in 1929), to occupy as his personal residence. Since then, he has embarked on a significant restoration, making substantial improvements to the property's formal gardens and expansive grounds, which are adjacent to the Los Angeles Country Club and include the original gate that connects to the Playboy Mansion. At some point after Hefner's tenancy ends, he intends to reconnect the two estates, ultimately returning the combined 7.3 acre compound to the original vision executed by architect Arthur R. Kelly and its first owner, Arthur Letts, Jr., the department store heir whose father conceived and developed Holmby Hills when it was the Wolfskill Ranch.
Metropoulos, 33, is the former co-owner and co-CEO of Pabst Brewing Company and a current co-owner of Hostess Brands, the maker of well-known American snacks. He has spent his entire career working alongside his father, Dean Metropoulos, and brother, Evan Metropoulos, acquiring, transforming and increasing the value of iconic companies, brands and assets. The family has owned, revitalized and sold numerous brands such as Pabst Blue Ribbon Beer, Ghirardelli Chocolates, Perrier Jouët champagne, Bumble Bee Tuna, Chef Boyardee, Duncan Hines and many others.