Dubai was the guest country at the 7th edition of the Hublot Polo Cup Ascona (held from July 15 to July 17, 2016.)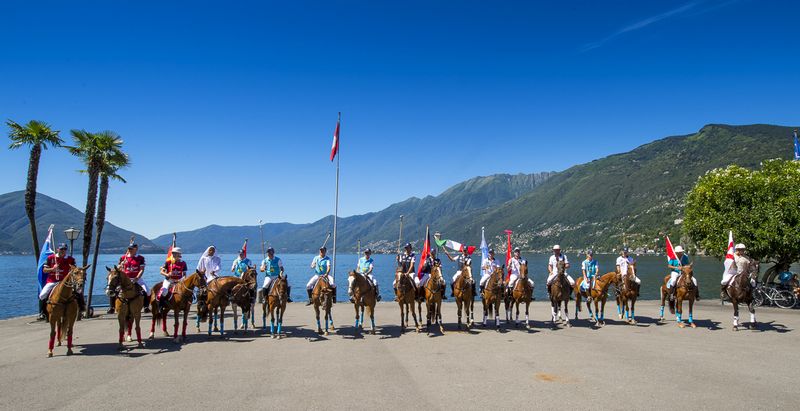 The fourth annual edition of the Hublot Polo Cup Ascona, held on the shores of the imposing Lake Maggiore in Switzerland, was on Hublot time. The tournament was held from the 15th to the 17th July in the Swiss lakeside resort famed for its Lido, promenades, beautiful villas and luxury hotels. The Ticino landscape around the Lago Maggiore offered the perfect platform for the tournament synonymous with majestic horses and passionate cries from the crowd.
Having previously welcomed teams from India, Russia and Brazil, this year's prestigious polo tournament had a distinctly Dubai flavour. The Hublot Polo Cup of Ascona was then on an oriental atmosphere, in a festive ambiance with numerous activities. This polo cup offered not only breath-taking polo games but additionally also an exquisite and delicious cuisine and unforgettable "Arabian" nights.
The luxury Swiss watch house loves polo but Hublot is in love with football too. Hublot and Juventus celebrated their partnership in Melbourne. The two giants celebrated their long-standing collaboration at Crown Tower's Monards Store in celebration of the team's Australia summer tour. Hot on the heels of the UEFA EURO 2016, where Hublot served as the Official Watch, this partnership and timepiece are another example of Hublot's love for global "football" and ongoing support of the "Hublot Loves Football" campaign launched during FIFA World Cup Brazil in summer 2014 as well the second campaign presented during the UEFA EURO2016.