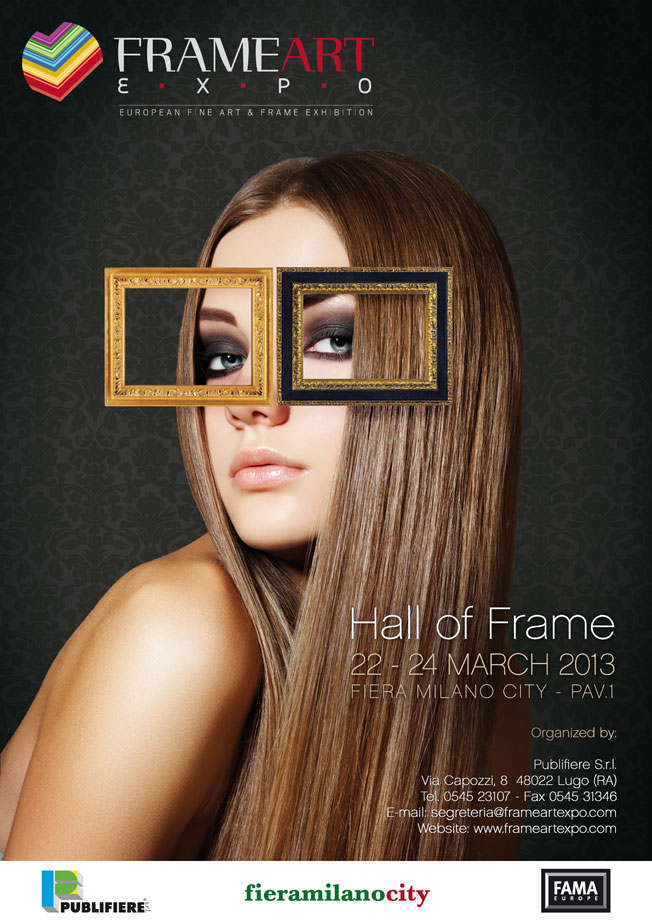 During 2luxury2's visit to Milan, we took the opportunity to visit Esxense 2013 (we can read a first report here), various exhibitions and could not miss FrameArt 2013 – The European Fine Art & Frame Exhibition (March 22-March 24, 2013). As the most important professional trade show in the world in the art and framing industry, the fair provided a full update on trends in graphic and stylistic techniques and finishing. Here we can find the answer how value the photos and printings.
FrameArt Expo is a highly specialized commercial showcase, presenting the best of European production in the sectors of frames, machineries, graphic arts, and manufacturing technologies. Here the frames is featured in all phases of its production, from framing mouldings to the machinery and technologies for processing, to the finished frame, with a wide and qualified section dedicated to graphics (reproductions, prints and posters).
The Milan edition of the event (from 2011, there is an alternation of venue between Milan and Rome) held at Pavilion 1 of Fiera Milan City recorded 6.000 professional attendee, of which 3.000 foreigners.
"Europe presents itself as a world leader in this field. European companies stand out in the international market for the high quality of their materials and production processes, their advanced manufacturing techniques, their technological developments, their design and creativity," says Fabio Ustignani, Publifiere, orgnanizer.
In parallel, Fiera Milano City hosted the Photo Show 2013 – the Italian Imaging leading event that brought waves of visitors of all ages. Photoshow hosted about 300 exhibitors of all the most important companies showing their products, services and innovations about digital and traditional photography, video contents, photographic workshops, minilabs, albums, frames and professional photography equipment.