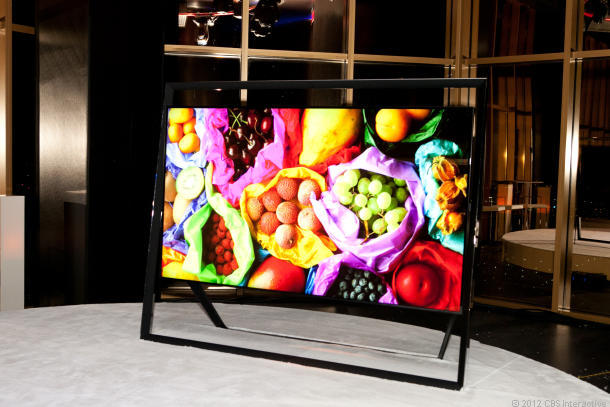 Samsung opened a new world of possibilities in home entertainment this year, introducing at the Consumer Electronics Show (CES) 2013 in Las Vegas a full line up of larger screen TVs, including its first 85-inch Ultra High Definition TV (UHD TV) and its flagship Smart TV, the F8000 LED TV. The latest UN85S9, sold for a cool $39,999, already the world's most expensive TV at this date, will be followed by 95-inch and a 110-inch models.
Samsung's UHD TV offers four times the pixels available on existing 1080p resolution, "to deliver greater detail, unmatched clarity and an immersive, vivid picture quality". It also provides an audio experience to match its screen excellence – 120-watt array speakers seamlessly built into the frame of the television.
The UHD TV features an up-scaling algorithm that is capable of up-converting HD and Full HD content to UHD resolution.
Despite their high price tags, huge screens and lack of true ultra-high definition content, Samsung will find interest in the very near future. Watch a video review on cnet.com