A garden entry from Gucci. Silver at the Chelsea Flower Show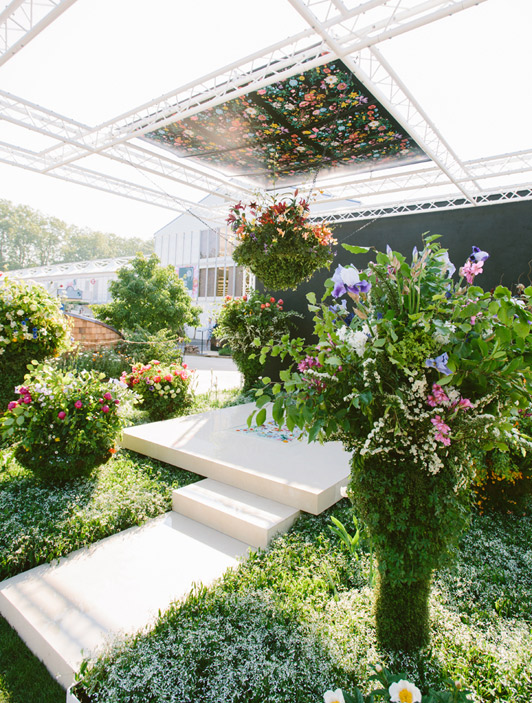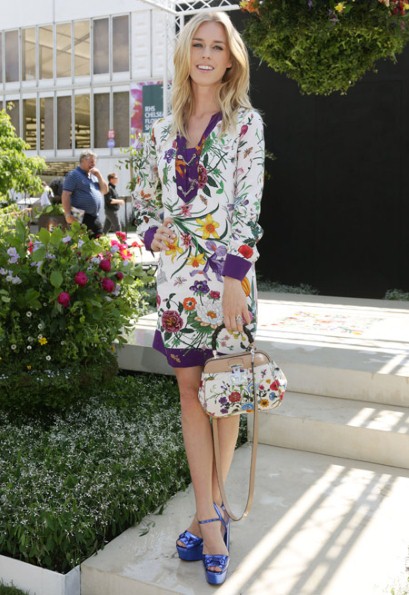 Gucci's Flora print originally conceived by Rodolfo Gucci in 1966 as an homage to Princess Grace of Monaco was transformed into a real flower garden at the Chelsea Flower Show London, which runs May 20 to May 24. The garden entry conceived by Garden designer Sarah Eberle and built by Anemone Landscapes has brought Gucci a silver medal prize. Peonies, sweet peas and flowers across 37 differing colour schemes, the real life plants and flowers which inspired the print, were used to bring the Flora motif to life.
"I am so excited to finally see Flora as a real garden at the RHS Chelsea Flower Show; it has been a truly magical project," said creative director Frida Giannini.
"When I first joined Gucci, I immediately asked to see the archive, and it was there that I rediscovered the Flora pattern. I remember chic women – my mother and grandmother among them – wearing Flora scarves in the Seventies, and I've always been fascinated by the story behind the design and how it was created for Princess Grace."
Gucci celebrated its first gardening trophy with a limited edition line of Lady Lock handbags in the Flora print canvas. The Italian luxury brand also hosted silk artisan workshops throughout the duration of the event.
Champagne brand Lauren-Perrier's concept was awarded The Best Garden prize.