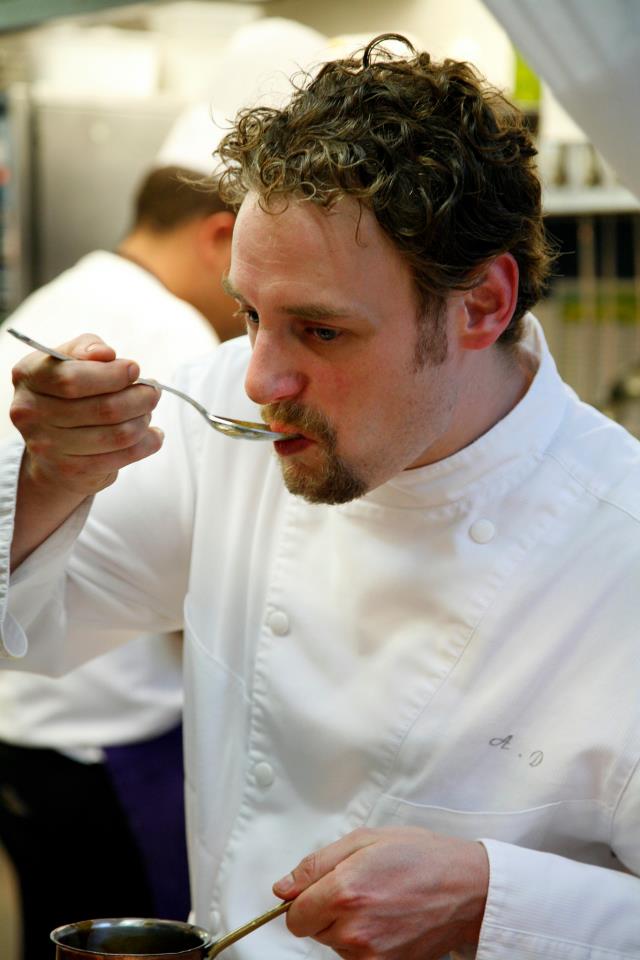 France's new Michelin guide, a showcase for French excellence in gourmet dining and hospitality, counts more than 40 new stars. It lists 8,768 establishments, of which 4,461 hotels and guesthouses and 4,282 restaurants.
The 2013 edition of the France's MICHELIN guide features a new *** restaurants, La Vague d'Or, at Résidence de la Pinède in Saint-Tropez, where chef Arnaud Donckele, only 35-years-old and trained in some of the most prestigious restaurants, has succeeded in creating a highly-personalized style of cuisine, a rare achievement accomplished by just a handful of chefs around the world, announced the gourmet guide.
"Arnaud Donckele's cuisine provides diners with a unique, unforgettable experience," said Michael Ellis, International Director of the MICHELIN guides. "His fish dishes are highly original and he has personally sought out local producers to find the highest quality ingredients. Overall, he meets all the criteria for a third star."
The MICHELIN guide also includes 5 new ** restaurants:
– Yoann Conte in Veyrier-du-Lac and La Table du Kilimandjaro in Courchevel – both in the Savoy Alps
– William Frachot in Dijon,
– La Marine in L'Herbaudière in the Vendée, and
– Auberge du Pont d'Acigné in Noyal-sur-Vilaine, Brittany.
There are also 39 new restaurants, for a total of 596 starred restaurants. The selection also includes 632 Bib Gourmand restaurants, of which 98 newly chosen.
Dining anonymously like ordinary customers, the guide's inspectors systematically pay their own bills. But as specialists in haute cuisine, they evaluate each dish according to five criteria: product quality, the chef's personality as revealed through his or her cuisine, preparation and flavors, value for money, and consistency over time and across the entire menu. The best restaurants are awarded the Bib Gourmand label or stars, distinctions that are based solely on cooking quality and are always attributed on a consensus basis.