That's what Vespas are about … cruising round in Giorgio Armani style…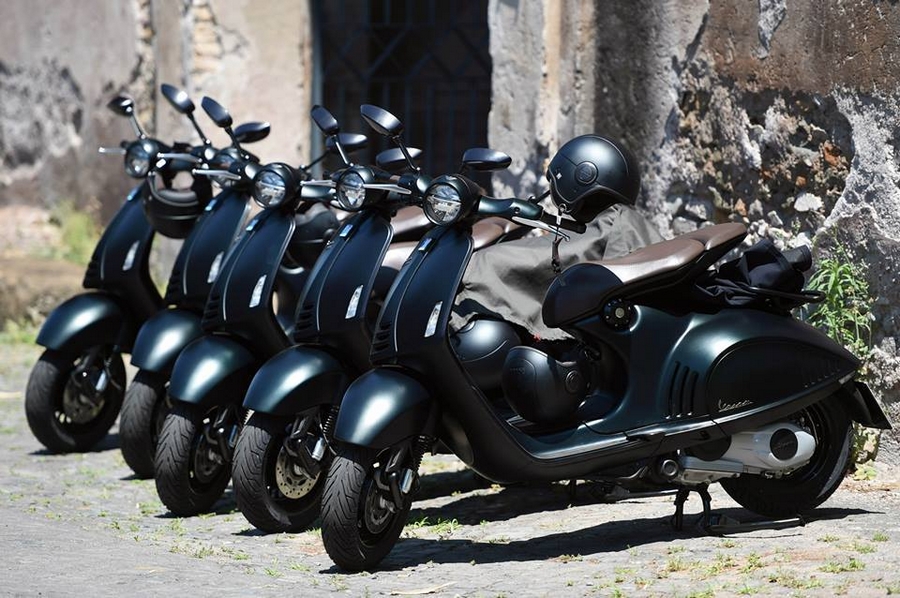 There is no better way to experience and enjoy a tour of Rome than on the back of a new Vespa 946 Emporio Armani! Giorgio Armani celebrates the 40th anniversary of his label with a series of events and limited edition products. The designer's scooter came to life as a result of a collaboration which came about to mark also the 130th anniversary of Vespa's creators, the Piaggio Group.
The name 'Vespa 946' alludes to the year – 1946 – that this scooter, which has become iconic and famous around the world, was first made. The design of the new Emporio Armani is a modern reinterpretation of the original Vespa style.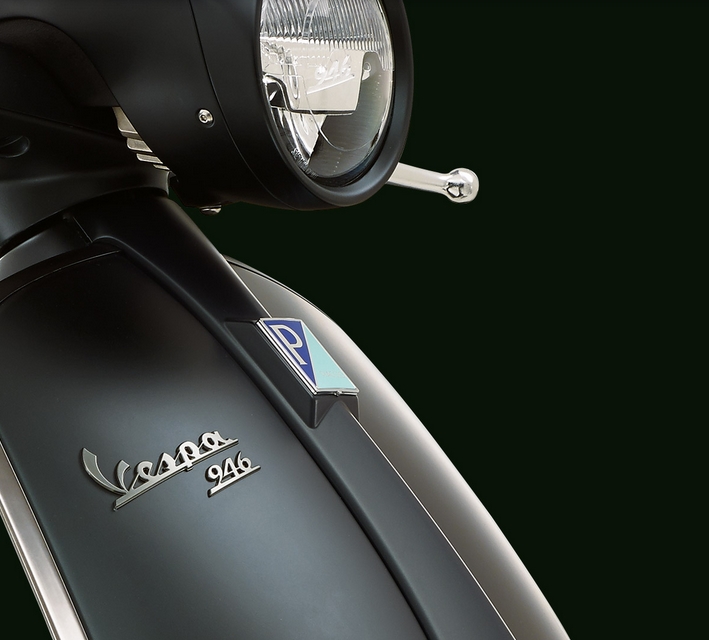 The metallic parts have been treated in order to convey a matt effect in line with the body finishings.The words 'Emporio Armani' appear on the side, while the iconic eagle logo of the brand sits above the headlight.
Vespa 946 Emporio Armani's aluminium cylinder blocks, brown-leather finishes, luxury accessories, electronic riding controls (which also interface with the latest smartphones) complement the innovative four-stroke electronic injection engine. The 220 mm double disc brake, two-channel ABS braking system and large 12 inch wheels guarantee maximum safety on the road, says the Piaggio Group.
The Vespa 946 Emporio Armani will be produced in an exclusive run of individually numbered scooters, and is on sale in the world's most important cities starting this month.