Gems of India Maharajas Express and Indian Maharaja train new season begin from October 2012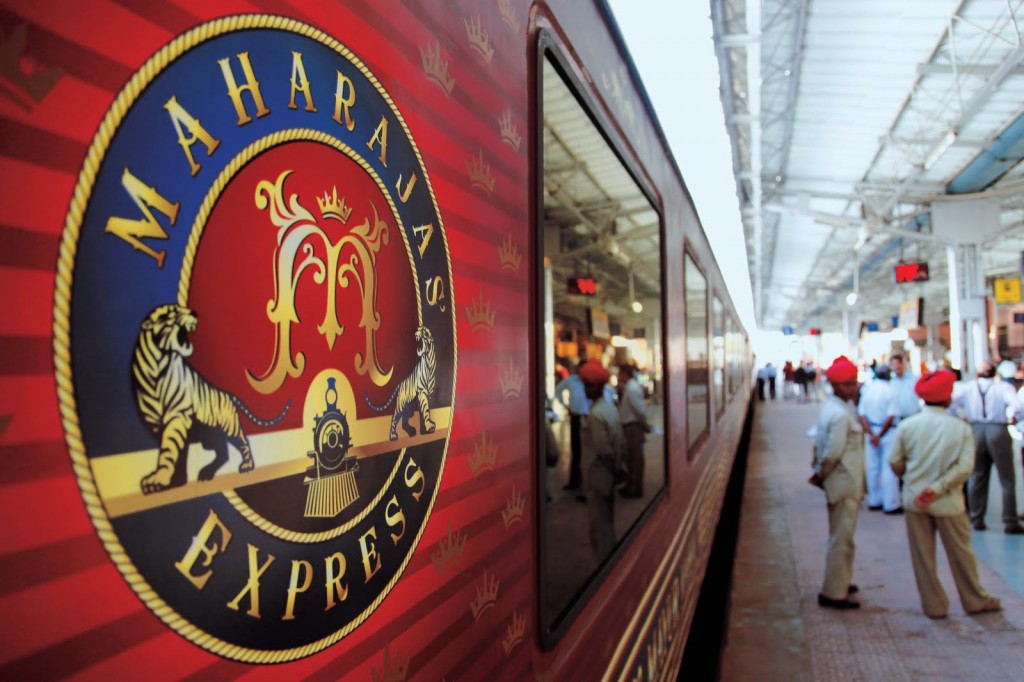 Prepare yourself for the Indian holidays. Departure schedule of the Gems of India Maharajas Express itinerary and Indian Maharaja train have been announced.
The Gems of India itinerary aboard Maharajas Express train will commence from October 17, 2012. There are a total of 8 departures scheduled for the Gems of India itinerary for the Season beginning September 2012 till April 2013.
Gems of India, one of the most luxurious rail tour in the world, is one of the 2 golden triangle train tour itineraries announced by the Indian Railways Catering and Tourism Corporation (IRCTC), operators of this luxury train in India. The all inclusive journey aboard Maharajas Express Gems of India starts from USD 3580 per person per night and covers Agra, Jaipur and Ranthambore. The journey spanning over 96 hours begins and conclude in national capital Delhi.
Setting new benchmarks in luxury train traveling, the train comes equipped with modern en-suite facilities such as Wi-Fi internet, electronic safe, live television and attached bathroom. The train also houses two restaurants, a bar and a lounge cum observation car. One of the unique features of this Indian luxury train is the Presidential Suite spanning over an entire carriage which was previously unheard of in a luxury tourist trains.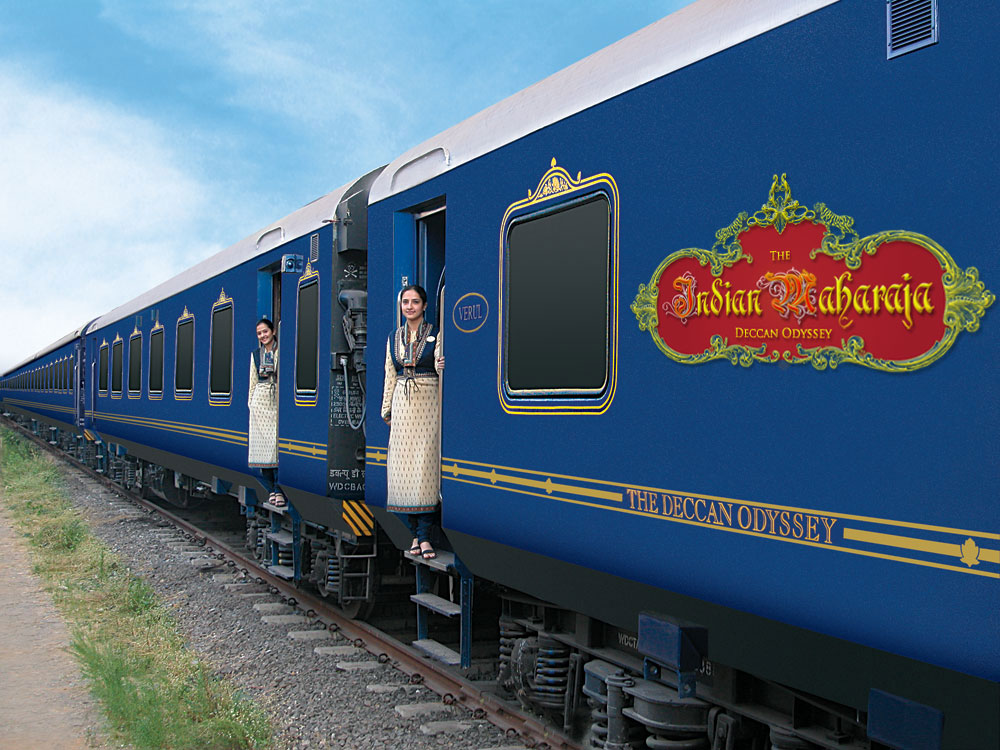 An award winning train, Indian Maharaja- Deccan Odyssey will embark on its first weeklong journey for this season on 17th October, 2012 from Mumbai to Delhi. The luxury train in India will depart from Chattrapati Shivaji Terminus in Mumbai and will cover an array of erstwhile princely states in Rajasthan, rock-cut caves of Ajanta & Ellora and World Heritage Sites in Agra and Fatehpur Sikri before culminating its 168 hours journey in Mumbai.
Indian Maharaja with its two itineraries- Delhi to Mumbai and Mumbai to Delhi- takes guests on an unforgettable voyage through sublime landscapes of Rajasthan, Maharashtra and Uttar Pradesh. The journey spanning over 8 days and 7 nights covers various destinations which include Jaipur, Udaipur, Ranthambore, Ajanta- Ellora, Agra and Fatehpur Sikri. The tariff of Indian Maharaja Train starts from USD 595 and includes entrance fees at monuments, on board dining and guided city excursions.
While Indian Maharaja Train is owned and managed by tour operators Travel Corporation of India (TCI), the catering service on board this Indian luxury train is looked after by prestigious Taj Group. The 13 guest carriages of this luxury train have been categorized as silver, gold and platinum and can accommodate 88 guests in all. Other facilities such as restaurants, bar, business car, fitness centre and a wellness spa add to the regal ambience of this luxury tourist train.