Casio G-SHOCK introduces the latest addition to the men's MT-G line, the MTGS1000D-1A9 model, a high-end watch crafted at Casio's Yamagata Factory in Japan.
This latest model features a stainless steel and fine resin composite band, as well as G-SHOCK's Multi-Band 6 Technology, which provides accurate timekeeping virtually anywhere on the globe, ensured by receiving terrestrial radio signals from up to six transmitters worldwide, depending on the user's home city setting. Other premium MT-G features include Triple G Resist to guard against shock, vibration and centrifugal forces, as well as a sapphire crystal to prevent scratching, and tough solar technology for self-charging capabilities.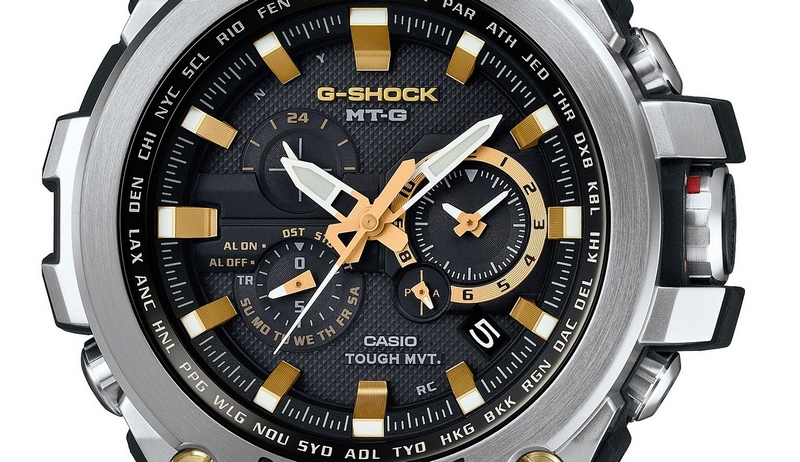 In addition, the timepiece comes equipped with a unique core guard structure to realize G-SHOCK's legendary shock resistance structure and is 200M water resistant. Other technologies include world time (29 cities + UTC), daily alarm, a full auto calendar, 1/20th second stopwatch and countdown timer.
CASIO's shock-resistant G-SHOCK watch is synonymous with toughness, born from the developer Mr. Ibe's dream of 'creating a watch that never breaks'. Over 200 handmade samples were created and tested to destruction until finally in 1983 the first, now iconic G-SHOCK hit the streets of Japan and began to establish itself as 'the toughest watch of all time'. Each watch encompasses the 7 elements; electric shock resistance, gravity resistance, low temperature resistance, vibration resistance, water resistance, shock resistance and toughness. The watch is packed with Casio innovations and technologies to prevent it from suffering direct shock; this includes internal components protected with urethane and suspended timekeeping modules inside the watch structure.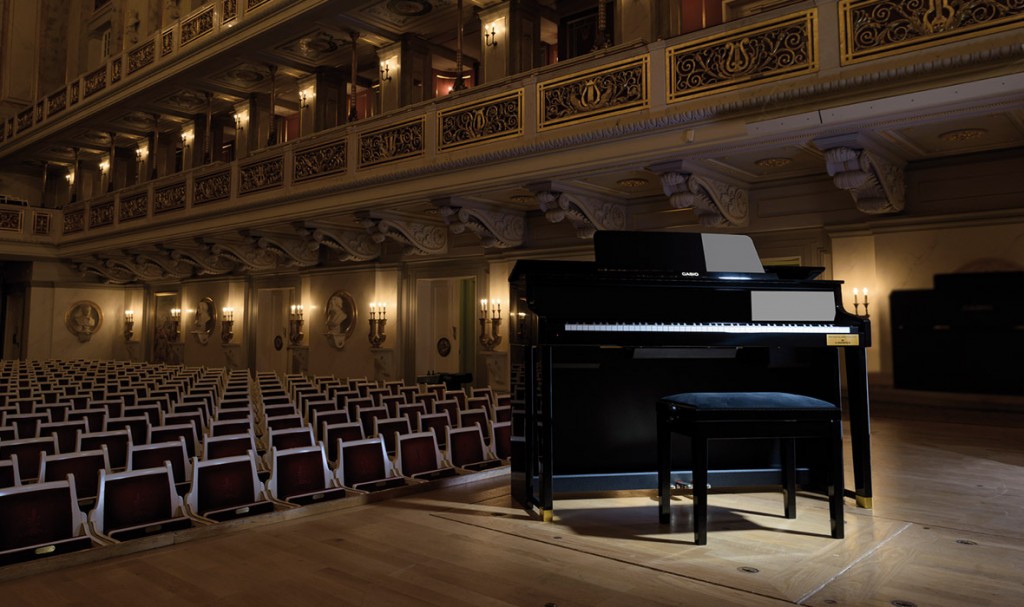 Casio's Innovative CELVIANO Grand Hybrid Piano GP-500BP won the prestigious if Design Award 2017 for excellence in industrial product design. Alongside the Diapason d`Or award in 2015 and the English Music Industry Award (MIA) in 2016, this is the third award in a row for the GP-500BP.
The iF Design Awards are called once a year by iF International Forum Design GmbH, based in Germany, and are internationally recognized as a mark of excellence in industrial product design. Entries are carefully judged not only for their design features, but also for their quality, price, and environmental performance. 58 design experts selected the winning products for the iF Design Award 2017 from more than 5,500 submissions from 59 countries around the world.