The new Spirio piano plays by Itself and comes with a world-class music library.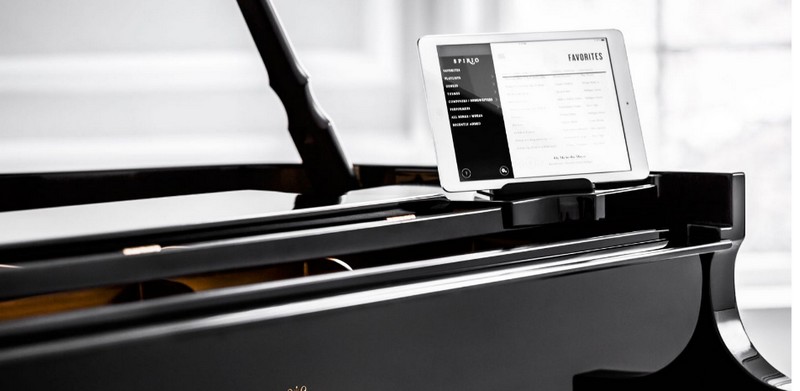 For over 160 years, STEINWAY & SONS has been dedicated to making peerless instruments of uncompromising expression. Their new 2017 masterpiece of artistry and engineering enables you to enjoy performances captured by great pianists — played with such nuance, power and passion that it is utterly indistinguishable from a live performance.
The Steinway Spirio is a new high-resolution player piano that provides an unrivaled musical experience, indistinguishable from a live performance. The technology used in the Steinway Spirio utilizes a proprietary high-resolution software system along with solenoids (a current-carrying coil of wire) that actuate each note on the piano, and two pedal solenoids. The technology was developed in a partnership between Steinway & Sons and Wayne Stahnke, a pioneer of the modern player piano system.
Unlike other systems there is no mounted hardware visible on the piano. The only visible presence is the power cord. The Steinway Spirio system is installed directly into the piano itself at the time of manufacture, ensuring no alteration in the exterior beauty nor the performance you expect from any Steinway & Sons piano.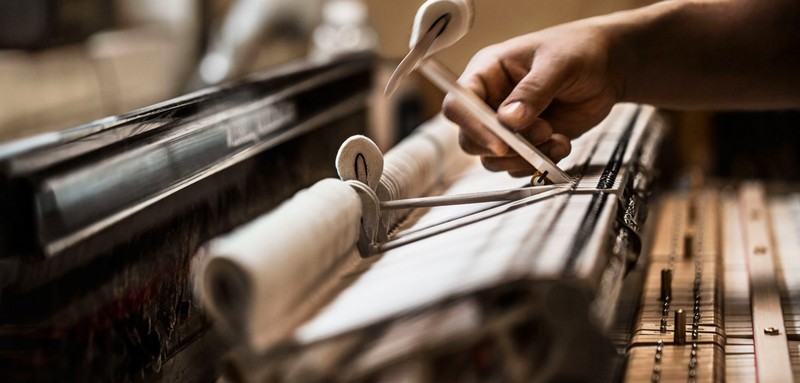 "SPIRIO, a handcrafted Steinway like all others, is the next step in Steinway's history of ceaseless improvement in its mission — declared by Henry E. Steinway, "to build the best piano possible" — and brings the unparalleled craftsmanship of the Steinway piano to your home coupled with cutting-edge technology and the peerless musicality of STEINWAY ARTISTS," says the American-German piano company, founded in 1853 in Manhattan, New York City, by German immigrant Heinrich Engelhard Steinweg (later known as Henry E. Steinway).
The SPIRIO's high resolution playback system captures the nuance and passion the Steinway artist intended by using proprietary software to measure hammer velocity (up to 1020 dynamic levels at a rate of up to 800 samples per second) and proportional pedaling, for both the damper pedal and soft pedal (up to 256 pedal positions at a rate of up to 100 samples per second). The soft trills, delicate pedaling, and thundering fortissimos that
separate the world's finest artists are reproduced with unparalleled accuracy with Spirio, precisely realizing both the pianist's and the piano's entire range of motion and emotion.
At the touch of the iPad provided with the STEINWAY & SONS SPIRIO, the SPIRIO app connects you to hundreds of performances, bringing your STEINWAY grand piano to life. This exclusive SPIRIO library, which is regularly and automatically updated, features everything from J.S. Bach to Irving Berlin to Billy Joel, and unlocks the furthest reaches of the instrument's expression, regardless of your playing ability.
While many earlier player piano systems rely on midi data files (compressed, low-resolution data files) and others rely on even lower resolution files for playback, Steinway & Sons is recording at the highest resolution possible, and has created a proprietary data file format that captures the nuances and full range of emotion from each artist's performance.