When traveling for business, you shouldn't have to compromise on the standards that you're used to from travel on your own time. Travel forms a part of your job, but it can be a huge drain on your time. A good company knows that if they invest in you in the skies, they'll reap greater rewards on land.

Airlines Make All The Difference
When meeting with important clients internationally or even domestically, the airline that you travel with can make all the difference when it comes to the impression that a business is creating. Opting for a budget airline can imply that your business cuts corners, and isn't particularly concerned with quality. Of course, on a personal level, your employer should show respect to you by choosing the correct class of travel as well.
If your employer is concerned about the rising costs of air travel when opting for the top-rated air carriers, encourage them to open an air miles account. You can often link your company card to the account, meaning that you don't have to compromise due to costs. Collecting miles means you can enjoy the upgrades that you are used to, without draining any company resources. Of course, many airlines will now cater especially to the serious businessman or woman. In-flight Wi-Fi is available on some flights by operators such as AirAsia, American Airlines, Lufthansa and more, but many others don't offer it yet. It's quite handy to have, so do your research and explain to your employer how it will allow you to keep up to date with any major developments while on board.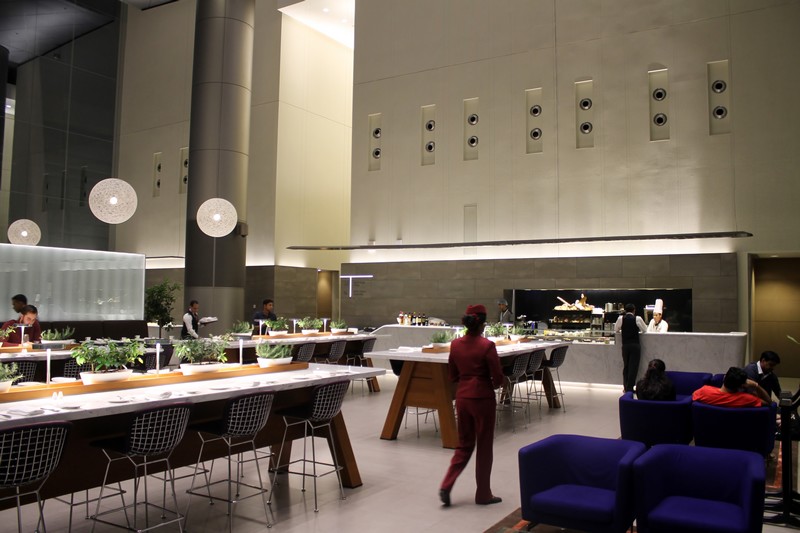 Airport Lounges Are Important
When you have elite status with an airline, it's imperative that they allow you the access of one of their exclusive lounges. Of course, lounges vary, and you may well be familiar with many of their features and facilities from your personal travel for leisure purposes.
Long journeys can be very tiring, and so a shower or even a bed is very welcome. You need to ensure that you're looking your absolute best when stepping off a plane and straight to a client meeting, so this will keep you looking and feeling fresh. Top tips? Take advantage of the complimentary snacks to keep up your energy levels, but don't overdo it on the drinks. Professionalism is of the utmost importance when meeting with clients.
Fast Wi-Fi should always be provided, particularly when pressing business matters are at stake. Emails can be responded to in an efficient manner, and you can keep your eye on things like stocks and shares.
Of course, being in a lounge gives you that essential time to relax and collect your thoughts. Playing with your phone is a great way of doing this – nobody needs to know that you're not doing anything business related! Gaming can relieve the stress of a long commute (especially if you're a little scared of flying). Of course, time is money. If you are going to take any kind of break, it's a good idea to select from a range of games without having to source them yourself. When it comes to iGaming, CasinoUK has a list of the top options for you, alongside reviews organized for people lacking time on their hands. You can choose from roulette, blackjack, baccarat or the slots or even more exotic casino games such as Pai Gow – which could also come in handy in the real world after some client wining and dining!
Luxury Is The Key
Traveling luxuriously is certainly more comfortable for you, but it also promotes better relationships where clients are involved. Promoting a particular image is essential in most cases, as it puts trust in an organization in terms of financial stability. When the trust is there on this level, it extends elsewhere, too.