Don't Just Get There. Arrive.
Lowepro's first high-end collection of photography bags.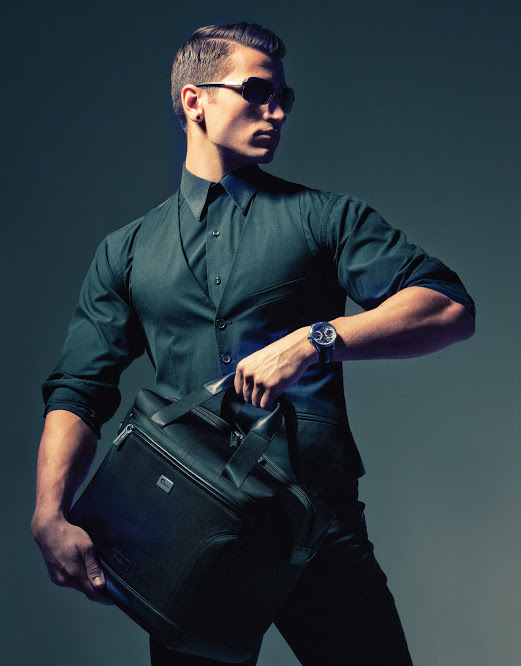 For the last 48 years, Lowepro, the leading maker of photography carrying solutions, designed bags for all types of image makers. For the fashionable, discerning professional who has perfected his or her craft, Lowepro announced the company's first high-end collection of photography bags.
The limited edition, three-piece Echelon series includes a roller, attache and laptop brief with high-end features such as custom-cast metal hardware and saddle-stitched, premium leather handles
"With the Echelon series, we challenged our design team to dream up the ultimate expression of crafted luxury and protection," said Tim Grimmer, vice president of brand and product at Lowepro. "Our team worked directly with professional photographers, including Lowe professional Blair Bunting, to create this collection. Blair's professional experience, appreciation for well-designed aesthetics and overall lifestyle aligned perfectly with the series, offering an invaluable resource for input and feedback throughout the design process."
Each piece of fine luggage from the Echelon series is wrapped in 840 denier black nylon fabric and comes with precision-engineered YKK RC-Fuse locking zippers and TSA-approved locks, plus a removable, black All Weather AW Cover for protection from the elements. The bags feature accessory pockets and removable organization panels trusted to keep valuables and essential items organized and secure.
The Echelon Roller's high-impact-resistant molded interior construction protects valuable gear from shock and vibration. Its special-edition MaxFit System™ and highly engineered trolley with encased wheel build maximize volume, fitting up to two professional DSLRs, six to eight lenses (up to 300mm), flash and lighting gear, a 15- inch laptop and additional accessories.
Also featuring the MaxFit System, the Echelon Attache can hold a professional DSLR, two to three lenses (up to 70-200 f/2.8), flash, a 13-inch laptop and necessary
accessories. The attache opens wide, similar to a classic doctor's satchel, offering smooth and swift access to equipment. It includes a discreet trolley pass-through,
enabling the bag to be secured atop a roller bag for convenience while traveling.
The Echelon Brief offers a molded interior construction for protection as well as a trolley pass-through for travel ease. Able to fit a 15-inch laptop, pen tablet, portable hard drives and other business essentials, the brief also includes a memory card holder to keep a reader within easy reach