New anti-ageing cosmetics due for release in 2012
Ruling out the wrinkles: Scientists claim they have found a cream that can help skin cells regenerate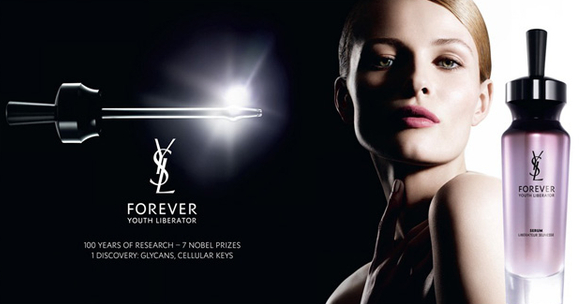 A new line of anti-wrinkle creams which "trick" skin cells into regenerating themselves is expected for release in 2012, says daily mail. The new technology is called glycobiology – the science of using naturally occurring sugars to improve health. L'Oreal hopes its attempt to harness the technology registering the invention as Glycanactif.
One product developed using L'Oréal's glycobiology technology to have already made the headlines is Yves Saint Laurent's Forever Youth Liberator. Researchers are reported to have found improvements in skin's elasticity, thickness and smoothness.
'There is still much more to cell signalling and the ageing process, but all the cosmetics we had before were acting on the surface. Now we are able to create a rejuvenating effect on the deeper levels of the skin,' said Bruno Bernard, research director at L'Oreal.

[adsenseyu1]