Travellers in the Emirates First Class are now able to enjoy the sense of luxury of the S-Class above the clouds.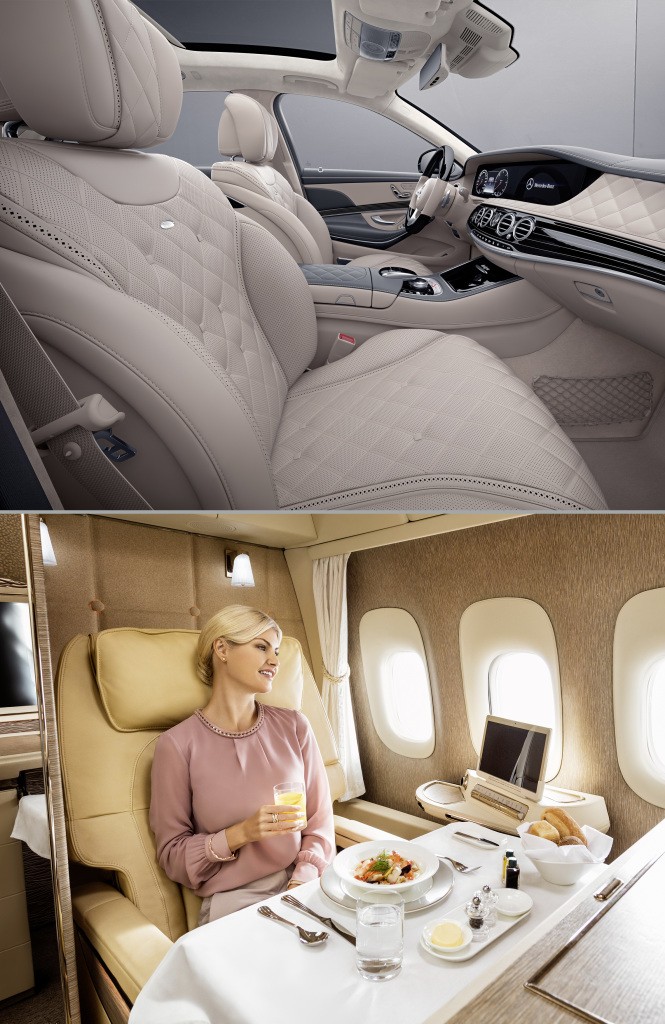 Mercedes-Benz and Emirates Airline, one of the most well-known airlines in the world, are joining forces as part of a brand cooperation move. The first cooperation project is the completely redesigned First Class in the Boeing 777 fleet belonging to Emirates. From 1 December 2017, passengers flying in the new First Class cabins can make use of new S-Class models for door-to-door transfer to and from Dubai airport.
The cooperation began in 2014 with an initial meeting at Woburn Abbey, England. This is where teams from both companies exchanged the latest design trends and innovations. The aircraft interior designers were particularly impressed with the design of the new S-C lass. As a result, for the first time they took inspiration from automotive design in their work.
After three years of intensive work involving numerous drafts and tests, they created the new fully enclosed First-Class private suite inspired by Mercedes-Benz which is now being presented. With this suite Emirates is providing a new dimension in flying in the world's largest Boeing 777 fleet: the suite offers a luxurious atmosphere with a generous amount of space and guarantees air passengers complete privacy. Elements inspired by the S-Class include the choice of materials, the high standard of workmanship, the controls and also the attractive ambient light system. This and the latest technology, such as virtual windows, and a function adopted from NASA space travel which imparts a sense of weightlessness, turn flying into a new experience.
Images: Mercedes-Benz