The automotive industry is changing fundamentally and the driver of this development is called "digitalisation".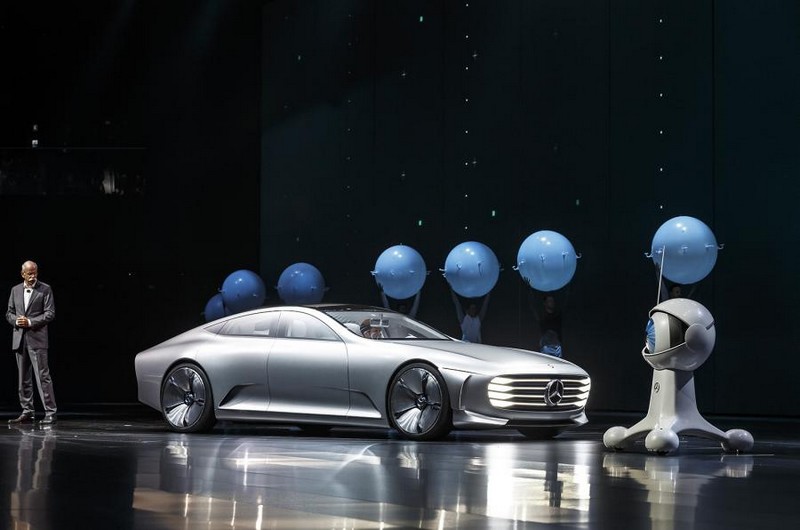 Mercedes-Benz came to Frankfurt with five world premieres at the IAA 2015. No fewer than four new models expand the line-up of Mercedes Dream Cars – the new C-Class Coupé and the new S-Class Cabriolet, each in two standalone versions from Mercedes-Benz and Mercedes-AMG. Also making its debut in Frankfurt is the Concept Intelligent Aerodynamic Automobile, known in short as the Concept IAA – the "Digital Transformer."
"The Concept IAA shows that the real and the virtual world are merging more and more at Mercedes-Benz," said Dr. Dieter Zetsche, Chairman of the Board of Management of Daimler AG and Head of Mercedes-Benz Cars.
"Never before have we developed a vehicle concept as quickly as our Concept IAA," Zetsche continued. "What previously took up to one and a half years, we managed in less than 10 months thanks to digitalisation."
The Concept IAA offers a glimpse of future in areas not immediately apparent. The study is equipped with a large number of sensors and modules that enable autonomous driving and car-to-x communication. Further innovations like the operating concept with touch-based functionalities in the interior likewise point the way to the business saloon of the near future.
According to Mercedes-Benz, the Concept IAA embodies two cars in one – a four-door coupé with a fascinating design
and an aerodynamic world record breaker with a cd figure of 0.19. Upwards of 80 km/h, the study automatically switches from design mode to aerodynamic mode, changing its form with a number of aerodynamic features. At the rear end, eight segments deploy, extending it by up to 390 mm; front flaps in the front bumper extend outwards by 25 mm and rearwards by 200 mm, improving airflow around the front end and the front wheel arches; the active wheel rims change their cupping from 50 mm to zero; and the fin in the front bumper retracts by 60 mm to improve flow along the underbody.
Mercedes-Benz aerodynamics experts used around one million CPU hours to simulate the airflow, working through
around 300 variants. The work involved is roughly equivalent to that required to develop a production model.