A journey of fantasy in the world of artistic perfumery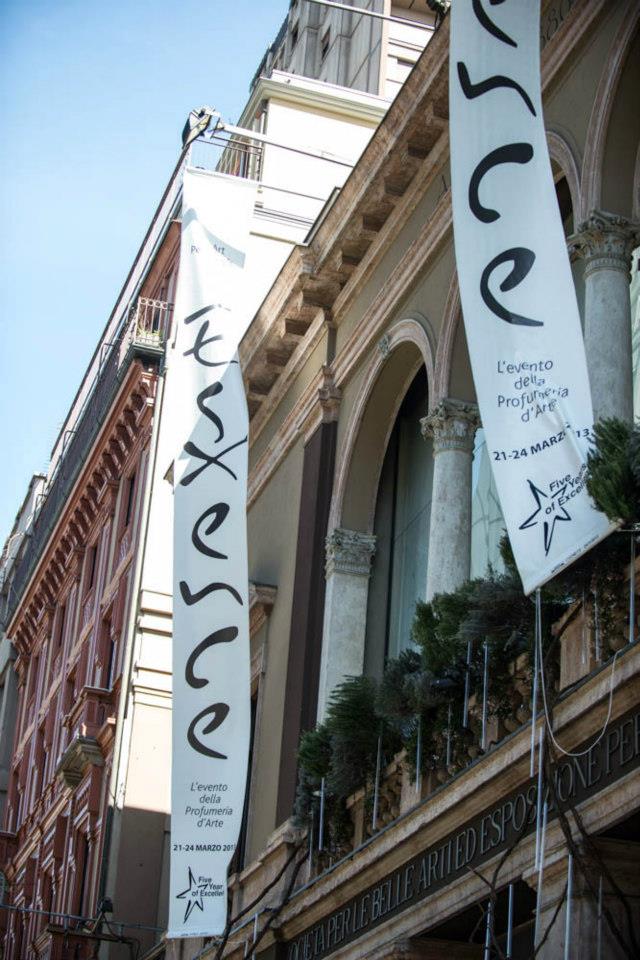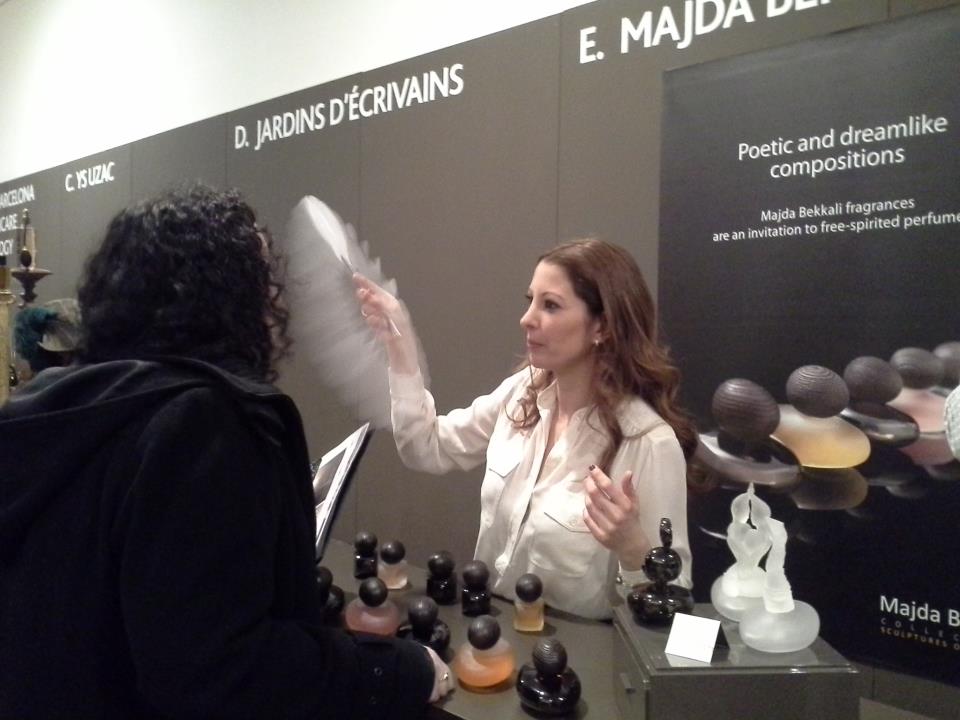 Milan is definetly the Capital City of Artistic Perfumery. For 5 years in a row, Esxence fair brings souls of rare sensibility for an olfactive journey through new and old niche perfume creations. Esxence is now an unmissable event for perfume addicts who have a special interest in "le fragranze d'autore". We like the dynamic Esxence for the diffusion of perfume culture, history, backstage of master perfumers, for expressing creativity in thinking "out of the box," and a relentless pursuit of olfactory delight.
The exhibition celebrated the 5th year of exellence in artistic niche perfumery with a regal of sumptuous perfumes. The displays told the story of no less than 128 niche perfume brands and hosted panels and fragrance lectures with speakers including Michael Edwards, Mark Behnke (cafleurebon.com/), Emmanuelle Giron of the Osmotheque, and Basenotes' Lila Das Gupta.
The emblem chosen for this edition of Esxence was a star, to underline five years of important achievements. As Silvio Levi, the President of Esxence, underlined, the event is dedicated to excellence in the artistic perfumery, not necessarily luxury.
Located in the landmark il Palazzo La Permanente Milano and covering over two floors, the fair offered a series of workshops and "The Scent of Esxence – 5 Years of Excellence" contest reserved to the young perfumers who proposed their fragrant interpretation of the theme of the contest. A Fior di Pelle, Etoilegance, Iris Magnifica, Magnolia Esxentialis and Stella perfumes were available in the Expo Area of Esxence to be voted by the public. The Jury of Noses included Maria Grazia Fornasier, Enrico Buccella, Cecile Zarokian, and Mark Buxton, among others leading authority in the
industry.
Etoilegance, by Alexander LEE was voted "The Scent of Esxence – 5 Years of Excellence". It was the fragrance that best
summed up this year's edition of Esxence. Cristiano Canali's Magnolia Esxentialis was awarded the Critics Award and Sarah Grivot's Stella received the Noses Awards.
We especially enjoyed the workshops, the effervescent atmosphere, interviews with perfumes creators and new releases of innovative and exclusive fragrances, including:
Xerjoff – Xerjoff Join The Club & Xerjoff Attars
Robert Piguet – Knightsbridge (exclusively at Harrods), Alameda (exclusive to Selfridge's), and Rose Perfection (for Harvey Nichols);
Parfums d'Orsay – Tilleul pour la Nuit
The different company – Aurore Nomade
Floris – Cherry Blossom fragrance (launched exclusively with Harrods) & Bergamot & Geranium (special edition home
fragrance)
La Collina Toscana (Aquacosmetics) – Corte Belfiore – Belfiore Court, Vicolo del Sellaio – Saddler's lane.
Creed – Fleurs de Gardenia, the new fragrance for ladies.
Friendly Fur – 'Green Carnation' second fragrance
Rance – Franck Boclet collection of four men's fragrances,
Keiko Mecheri – Savile and Sedona Blue perfumes;
Montale – Intense Cafe & Aoud Greedy,
Rania J. – Jasmin Karma and Oud Assam,
YS Uzac – Immortal Beloved and Satin Doll,,
Nicolai – Amber Oud and Rose Oud
The Vagabond Prince – Enchanted Forest fragrance
Eau D'italie – Acqua Decima
Naomi Goodsir Parfums – Cuit Velour, Bois d'Ascese.
Habanita (Glb Molinard sas) – Habanita L'Esprit
Illuminum – haute perfumes limited editions, Moroccan Tuberose, Black OUD, Piper Leather, White Gardenia Petals, Wild
Tobacco.
As a natural complement of exclusive offers that characterize the Artistic Perfumery, the exhibition was accompanied by displays of timeless craftsmanship from luxury manufacturers, including men's accessories, shaving products, toiletries and leather goods (Men's Heritage, Outils Rubis; Mariella Martinato, Original Toiletries [mhitaly]), oils (sobe essential oils) or Les Parfumables, an original range of gifts products to subtly perfume your personal surroundings. The small pieces of Limoges porcelain are able to diffuse a perfume for several weeks, while restoring the notes without distorting them.
"… we have already come a long way along the road towards consolidating our priority objective: to make Esxence the most important and authoritative international appointment for all the brands, owners, creators and activists all over the world who make up the Artistic Perfume scene, the place that triggers the guidelines and the strategies characteristic of this sector's distribution network and guarantee its identity in every country and on every continent," said Silvio Levi.
Esxence is a good recommendation for all perfume lovers as it will certainly nourish your artistic soul. See you next year, perfumistas! Esxence 2014 will take place 27-30 March 2014. Stay tuned for the 2luxury2′s videos, photos and interviews from Esxence 2013: interviews with Joseph Garces, Robert Piguet's CEO, Erwin Creed from Creed, Milena Peverelli & Barbara Loddo- Vice President AquaCosmetics & representative of La Collina Toscana Perfumes, Marie Huet – General Director Parfums d'Orsay, Sergio Momo – CEO Xerjoff, Tom Marsh – Sales Director at Floris London.