Photographer Erwin Olaf is the latest artist to collaborate with Ruinart.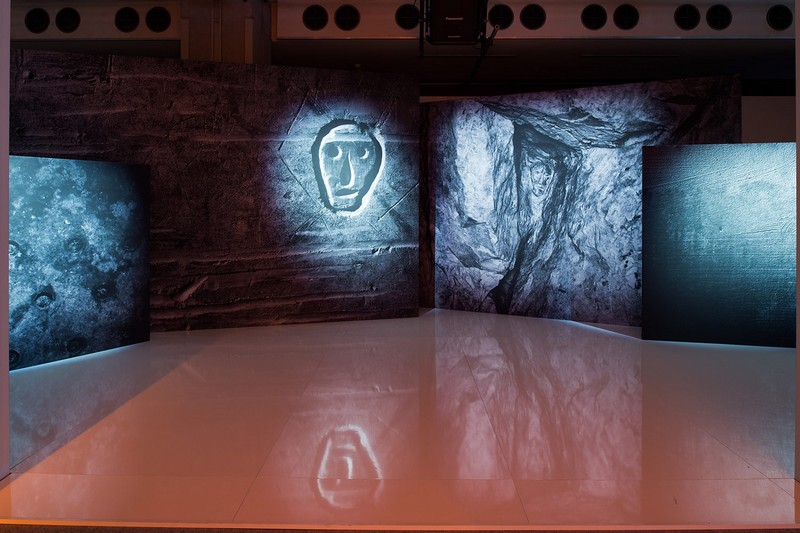 For decades, humans have left their marks in the Crayères. The international photographing artist Erwin Olaf has captured them for Ruinart champagne house.
Ruinart is the oldest Champagne house, established in 1729, and has been collaborating with artists since 1896, when it commissioned Art Nouveau illustrator Alfons Mucha to create an advertising poster. One hundred and twenty years later, Ruinart continues its compelling conversation with artists, inviting photographer Erwin Olaf to share his vision of the House.
The multidisciplinary artist focused his lens on Ruinart's famous crayères chalk cellars, which have been classified as a Unesco World Heritage Site. He set out to capture the serenity of a space where time seems to stand still. In his photos, graffiti, etchings and other human traces join natural formations to recount the extraordinary story of the site. With painterly detail, his 26 photos reveal the stunning beauty of the crayère through luminous black and white shots.
In a tribute to Alfons Mucha, Erwin Olaf also created a "cellar-box" for Ruinart champagne. The arabesques engraved in chalk colored wood recall both Mucha's style and the Ruinart chalk cellars.
As a prominent patron of the arts, Ruinart's collaboration with renowned artists include names like Piet Hein Eek, Georgia Russell and Hubert Le Gall.