Porsche Design Sport launches womenswear line.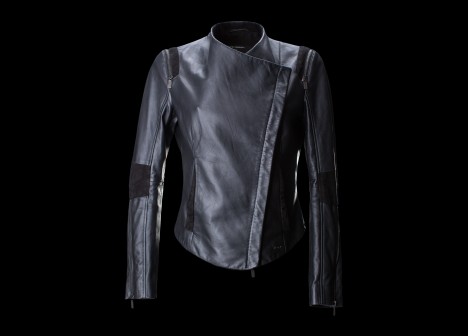 Porsche Design Sport's contemporary, minimalist look, leading-edge design and innovative materials were transposed in its first sport collection for women. During an exclusive event at the University of Television and Film (HFF) in Munich, Porsche Design Fall/Winter 2013 collection.
The highlight of the collection is a Tech Down Jacket with feather and down, integrated gloves, snow guard, and two hoods.
"Porsche Design, with its 'Iconic Style' philosophy, offers a unique range of products," said Juergen Gessler, CEO of the Porsche Design Group, "when we launched our sport collection in 2006, we defined a whole new segment of engineered luxury sportswear. With the new womenswear line we now complete our range for women in the fashion and lifestyle categories."
"The launch of a new womenswear collection marks the beginning of a new era for Porsche Design Sport, allowing us to use the expertise we have gained in menswear to make clothing for women that combines function, elegance, lifestyle and sports," said Dirk Schoenberger, Creative Director of the adidas sport style division.
The collaboration between adidas and Porsche Design was launched in 2006 with a men's sportswear range. Since then the brand has continued to pioneer a signature style that fuses function with iconic design. The new women's sportswear line completes the range in 2013.