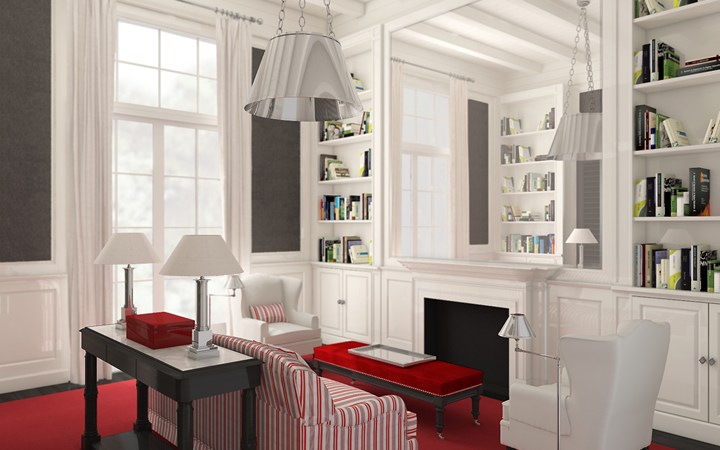 Luxury hospitality chain The Leading Hotels of the World welcomed eight new luxurious properties in Europe, South America, and The Caribbean. The largest luxury hotel collection now features more than 430 of the world's greatest properties in over 80 countries. "To us, hospitality is not an industry; it's an art…and our passion," says the high-end hospitality chain.
Each of the new members celebrates the culture of its destination, rather than trying to mask it with corporate-mandated sameness. Take a look at the new hotels accepted by The Leading Hotels of the World: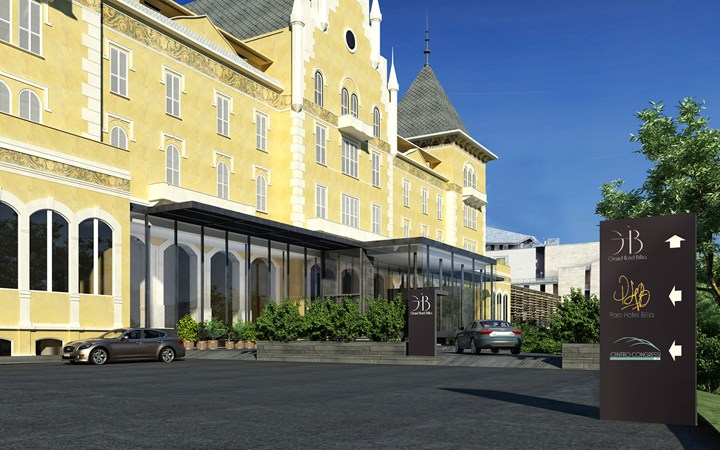 Grand Hotel Billia Italy
Set amidst Europe's highest mountains in the heart of the Italian Alps, Grand Hotel Billia is located in Valle d'Aosta, one of the premier ski regions of the world, with vast runs that reach as far as the Swiss and French borders. 1908 Restaurant is the hotel's main dining venue, while La Grande Vue is the gourmet restaurant, offering a warm and refined atmosphere. Guests can unwind over cocktails at Bar La Cheminée. The resort boasts a wellness center and gymnasium, a kids
club, and shuttle service to all the main ski resorts in the area. In addition, there are seven conference and banquet rooms.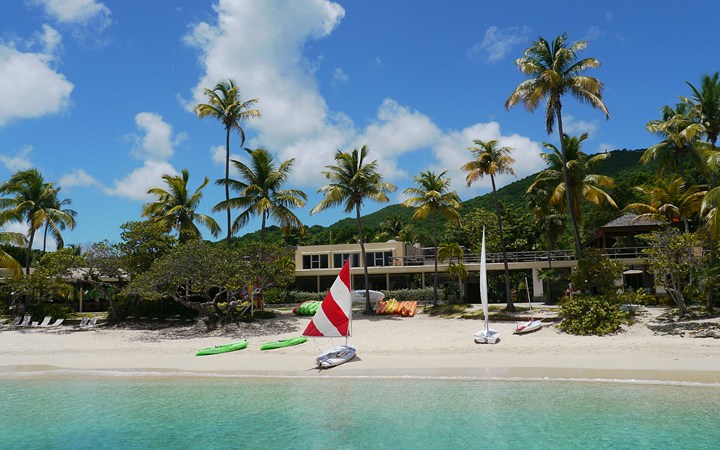 Caneel Bay Resort on St. John, U.S. Virgin Islands National Park
Open from early November to late August, Caneel Bay Resort on St. John, enjoys a unique location within the U.S. Virgin Islands National Park. Founded by Laurance Rockefeller, the hotel embraces the natural simplicity of its setting, amid seven pristine white sand beaches on a secluded 170-acre peninsula. Each of the 166 guest rooms has views of lush tropical gardens and the Caribbean. Varied dining options include Turtle Bay Estate House, for American cuisine with a steakhouse-
inspired theme; ZoZo's at the Sugar Mill, for northern Italian fare al fresco; Caneel Beach Terrace for all-day buffet and à la carte dining with views of Caneel Bay Beach and the sea; Caneel Beach Bar & Grill for light meals and cocktails; and Cannella Gelateria and Coffee Shop for frozen treats and coffee. Recreation facilities include tennis courts, a swimming pool, and fitness center. Children are entertained at Turtle Town while adults are out exploring the water with complimentary Sunfish, kayaks, paddle boards and snorkel equipment. There are also seven banquet and meeting rooms.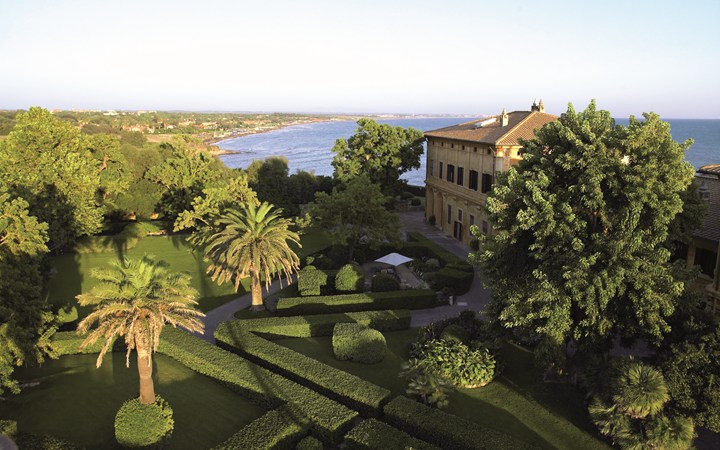 La Posta Vecchia hotel, Italy
Open seasonally from mid-April to late October, Posta Vecchia is set on the Italian coast, just 40 minutes from Rome. Dating back to the 17th century, the building was originally owned by the Orsinis – one of the city's oldest families. Decorated with 15th- and 17th-century antiques, fine artwork and tapestries, the hotel offers 19 spacious rooms and suites, appointed with original period furniture, creating an atmosphere of a private noble villa. The handsome accommodations are complemented by The Cesar, Chef Michelino Gioia's Michelin-starred restaurant. In addition to La Posta Vecchia Health & Beauty Club, there are tennis facilities, children's activities, beach swimming and an indoor pool.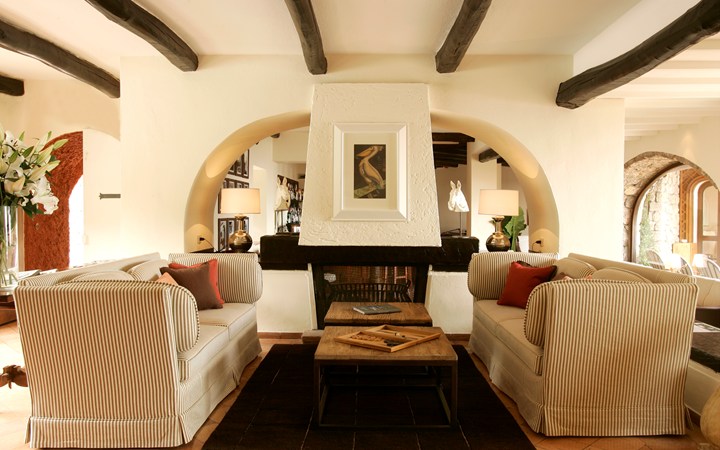 Hotel Il Pellicano, Italy
Set on the coast of the Tuscan Maremma region, Hotel Il Pellicano is a two-hour drive from either Rome or Siena. Located amidst the peace and tranquility of Italy's Argentario coast, the hotel is surrounded by century-old olive trees, cypresses and fragrant Mediterranean flora. Comprising six cottages and a central building, it resembles a cluster of villas rather than a traditional hotel. Each of the 50 rooms and suites features the latest technology, and is
individually decorated in muted colors to create the atmosphere of a typical Tuscan home. Guests can enjoy exceptional dining in Il Pellicano restaurant, with two Michelin stars, or in the Pelligrill. For relaxation and recreation there are water sports and tennis, as well as the Pelliclub Health and Beauty Center, and a swimming pool. The hotel is open from mid-April to mid-October.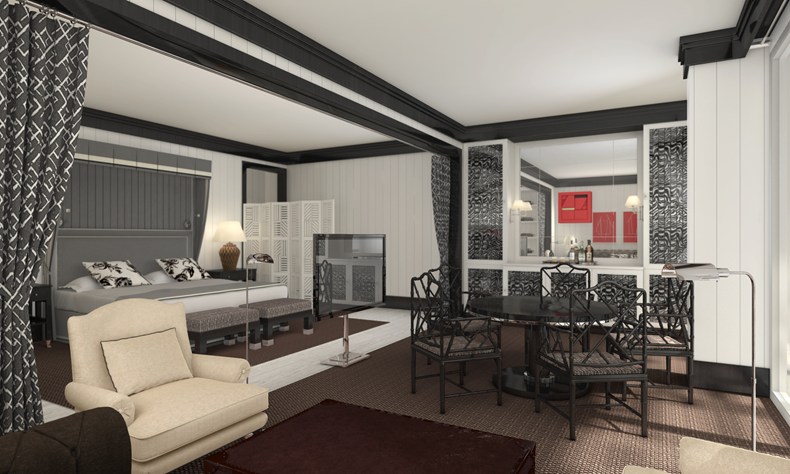 Cayena-Caracas hotel, Venezuela
Opening in February 2014, Cayena-Caracas is situated in the La Castellana neighborhood of Caracas, Venezuela. Inspired by old traditional Caracas mansions with private gardens and fabulous views of El Avila Mountain, the hotel offers an atmosphere where guests feel as if they are staying in a sophisticated retreat. The hotel creates an aura of exclusivity, featuring just 47 luxury rooms and suites, blended into an attractive natural landscape. In addition to La Sibilla Restaurant & Bar and Salon Whisky, hotel facilities include a 25-meter roof-top pool, a conference room and a boutique.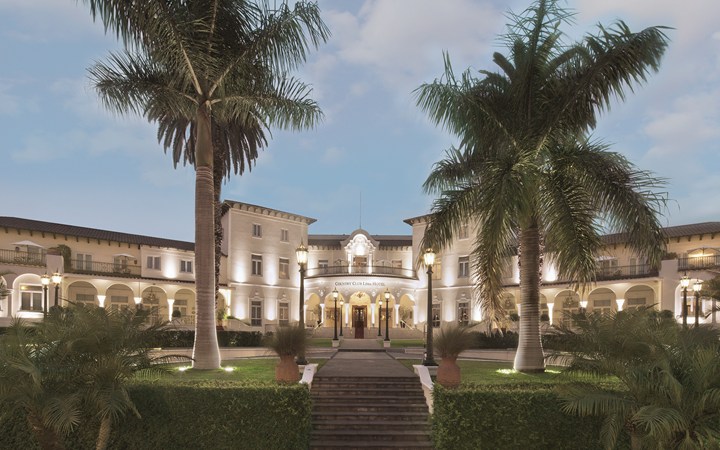 Country Club Lima Hotel, Peru
Located in San Isidro, near the main business center of Lima, Peru, Country Club Lima Hotel is a unique and luxurious property, built in 1927 and declared a cultural monument. Having recently undergone a complete refurbishment, it is appointed with more than 300 pieces of art and colonial furniture on loan from the Pedro de Osma Museum. The 83 rooms and suites are decorated with a mix of classical and Peruvian artworks. In Perroquet Restaurant, guests can savor a seasonal
menu of authentic Peruvian cuisine and international specialties. Next to Perroquet is Bar Ingles, the English-style pub serving light dishes and expertly mixed drinks, including the authentic Pisco Sour. A great alternative for a morning coffee, Los Vitrales is also known for its café fare, tea service, and live piano music. Recreation facilities include Yaku Spa and an outdoor pool. In addition, there are six banquet and meeting rooms.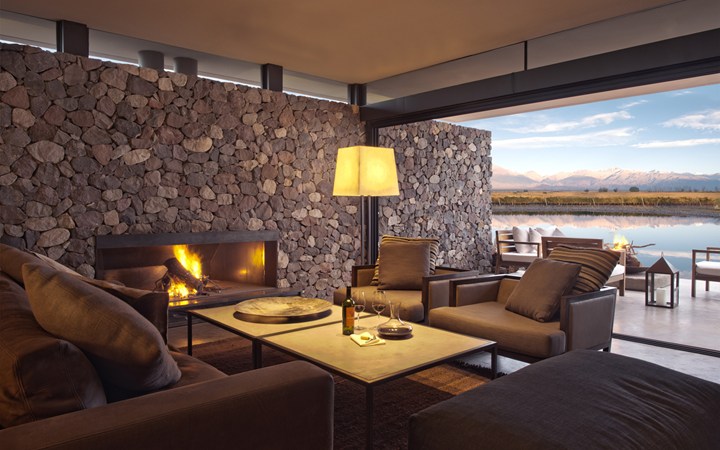 The Vines Resort and Spa, Argentina
Opened in January 2014, The Vines Resort and Spa is set in in Mendoza, Argentina's renowned Uco Valley wine region. With 22 villas and suites, the resort embodies informal luxury at the base of the majestic Andes Mountains. For outstanding dining, Siete Fuegos, under internationally acclaimed chef Francis Mallmann, serves inspired regional dishes paired with exquisite Argentine wines. At the pool bar, guests can enjoy healthy lunches and light fare throughout the day, and in the
evening they can relax over noteworthy beverages in the Cava or the Bar. Recreation options abound with swimming pools, fishing excursions, horseback riding, wine tastings, hiking and jogging, tennis and The Vines Spa and Gym.

The Chedi Andermatt hotel, Switzerland
At an altitude of 1,440 meters, between the peaks of Gemmstock and Naetschen in southern Switzerland, The Chedi Andermatt is within walking distance to the old town. Surrounded by the year-round beauty of the Alps, the 98-room hotel is nestled among the classic ski chalets of Andermatt, a village of timeless charms, two hours by train from Zurich. Traditional materials, such as warm woods and natural stone, create intimate yet striking environments among the accommodations and extensive facilities. Dining options include two gourmet restaurants – one serving Swiss, European and Asian fare, and the other specializing in Japanese cuisine during winter; The Courtyard, a sunny outdoor area in front of the lobby; The Wine & Cigar Library; The Lobby Bar; and The Bar & Living Room, serving signature cocktails, light fare, wine by the glass and local beers. In addition to the 2,400-square-meter spa and wellness center, there are indoor and outdoor swimming pools and a gym. World-class skiing is available nearby.