The market for so-called super-yachts is still buoyant in Middle East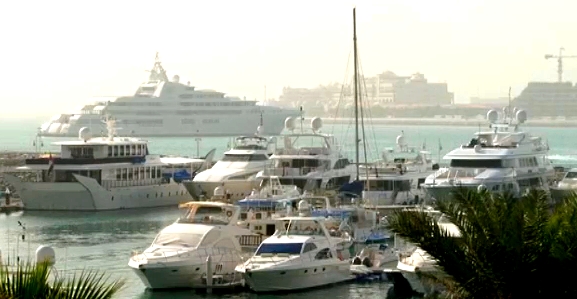 The last Dubai Yacht Show, Middle East's biggest boat show, proved that the luxury yachts continue to grow more super.
"We've never sold as many super yachts as in the last three years," Erwin Bamps, chief operating officer of Gulf Craft told the BBC quoted by msnbc. Gulf Craft, which got its start in 1982 building small boats for the coast guard and for fishermen, is the largest yacht maker in the region. "We've moved resources to the smaller craft and to the bigger yachts."
Michael Howorth, technical editor of Superyacht World, told the BBC there are fewer people now who can afford such large yachts — several years ago, more could buy them because of easier access to capital.
"Yachting is about enjoying it," Howarth told the BBC. "It's about the lifestyle."