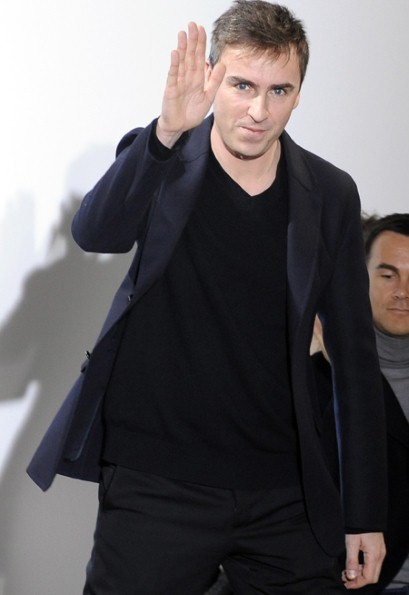 Dior's romantic aesthetic is about to change. After more than a year of rumors, Dior found a replacement for John Galliano. The French fashion house named the 44-year-old Belgian designer Raf Simons (former chief designer at Jil Sander) responsible for "Haute Couture, Ready-to-Wear and Women's Accessories." We will see Simons' first Christian Dior Haute Couture collection in July.
"The name Dior symbolizes the ultimate in elegance and refinement. I am truly humbled and honored to become Artistic Director of the most celebrated French house in the world," said the new Dior's Creative Director.
Dior hailed the Belgian as "one of the biggest contemporary talents", saying that "he will inspire and push into the 21st century the style that Mr Dior launched with the opening of his house and that has changed, since its first collection, the codes of world elegance."
Asked about his plans at Dior, Simons told New York Times: "I haven't been in the archives yet but for me the strongest impact is in the first 10 years of Dior, and how to link that to the 21st Century."
Raf Simons's aesthetic and his love for minimalist lines will induce a new spirit at Dior. We hope to be a happy marriage with the style of Christian Dior himself.