Harrods Street Party Window Inspiration. Have you ever fancied designing your own window at Harrods?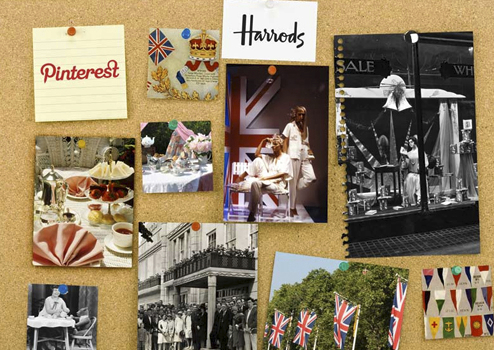 In celebration of the Queen's Diamond Jubilee, Harrods is inviting its fans to design a Harrods window.
Till Thursday 19th April 2012, Harrods' customers can create a mood board on the Queen's Diamond Jubilee Street Party theme, using online image pinboard website Pinterest. The winning board will come to life as it is transformed into a Harrods window by the store's award-winning Visual Merchandising team, to be unveiled in May.
Harrods Image Director, Mark Briggs, will then select a shortlist of three mood boards that will be posted on Harrods' Facebook page, allowing fans to vote for their favourite entry. The contest is open to UK residents only.