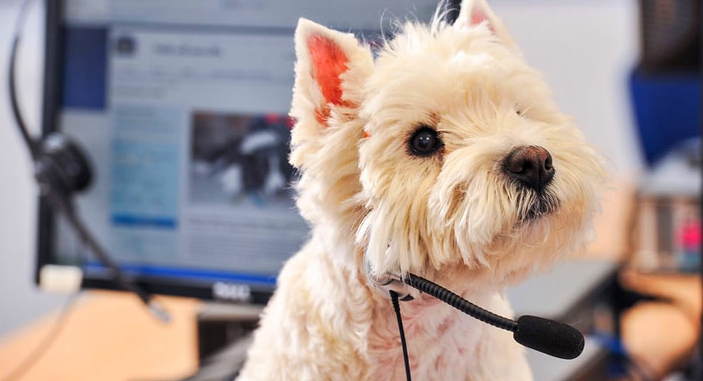 According to the latest statistics from Google, searches for pet-friendly hotels in the UK have increased 50% in the past 24 months, illustrating the trend for owners not wanting to make the heartbreaking decision of leaving their pet behind and receiving a huge bill at the end of their holiday.
In direct response to a surge in customer demand for deluxe pet treats, Best Western created a £105-per-bowl Dog's Dinner and appointed a doggie butler to serve them on Christmas Day.
The Christmas Doggie Dining at Best Western Hotels features a number of high-quality ingredients including matured Kobe Beef, the finest Filet Mignon and Porterhouse steak, all cooked to order.
"We know our guests' pets are as individual and discerning as their owners; why should they miss out on an extra special Christmas treat, if that's what their owners are asking us for?" said The Best Western director of marketing, Tim Wade.
"Dogs are part of the family and we're already hearing of a number of guests booking the dinner – an alternative Christmas day gift for their pet. It's certainly cheaper than kennel fees for people who thought they couldn't have their pets with them at Christmas. We've even been told that some families would rather bring their pet than their mother in law for Christmas dinner."
The festive treat will be served by the dog's very own silver-service trained Doggie Butler in designated rooms of a number of the hotel group's pet-friendly establishments.
"At £105 per bowl, this luxurious feast costs around 110 times the price of a bowl of supermarket dog food and is more expensive than the priciest Christmas Day dinner for humans across the group's 280 UK hotels," stated the hospitality brand.
Over the past 18 months Best Western hotel owners have hosted a poodle that would only sit on a velvet cushion, a miniature dog dressed up like a baby and carried in a basket, as well as a guest who wanted to take his hamster to Christmas lunch. One guest asked for the hotel to lend him some ferrets to take to a small animal show, whilst another asked the hotel to accommodate his pregnant cat who was due that day.