Jon Buscemi x Hennessy V.S.O.P set of ultra limited-edition collaborative products.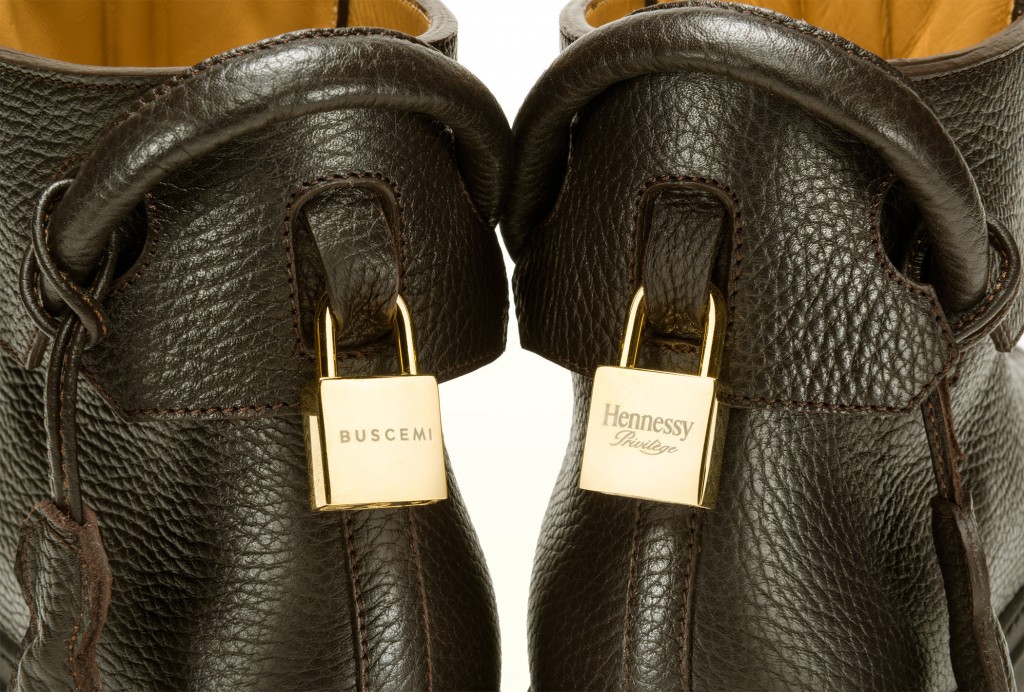 Creating with one's hands may be a lost art, but it is rediscovered at Art Basel Miami – from the greatest canvases to the best-appointed feet and most sophisticated libations. In collaboration for Art Basel, Hennessy V.S.O.P Privilege and Jon Buscemi, two iconic creators, are coming together for the first time, reinterpreting the art of luxury.
At a private location on South Beach, Hennessy and Buscemi are hosting an exclusive gallery, inviting influencers and celebrities to experience Hennessy V.S.O.P Privilege education and tasting sessions, as well as access to an ultra-exclusive line of footwear and accessories designed by Buscemi and inspired by Hennessy.
"Jon Buscemi's unwavering commitment to his craft, tireless pursuit of perfection and innovative approach to reshaping how we think of 'luxury' so well echo the values that we champion at Hennessy," said Rodney Williams, Senior Vice President of Hennessy USA. "To partner on this collaboration, on an important stage like Art Basel Miami, is the perfect celebration of our shared values."
Made by artisans in Civitanova, Italy, the Buscemi 125mm footwear has been reinterpreted in full grain calf leather, hand-painted edges, 24k gold locks and a rich cognac hue, exclusive only to this collection
"My mission has always been about pushing my craft to change the way people think about and engage with high-quality products, exposing my fans to new experiences and styles," said Buscemi. "Through this DECANTED collaboration, we introduce trendsetters and tastemakers to a new level of luxury and craft."
Hennessy V.S.O.P Privilege retails for $50-60 (750 ml).