Cook it Raw: Restoring pride in local culinary traditions
Kindziuk or smoking meat inside a pig's stomach was a Polish gastronomic ritual that died before the Second World War, and was never revived. Smoked vendace fish, herbal honey, Polisj breads, and sekacz were also on the list of the internationally renowned chefs that participated at Cook it Row (August 25-30).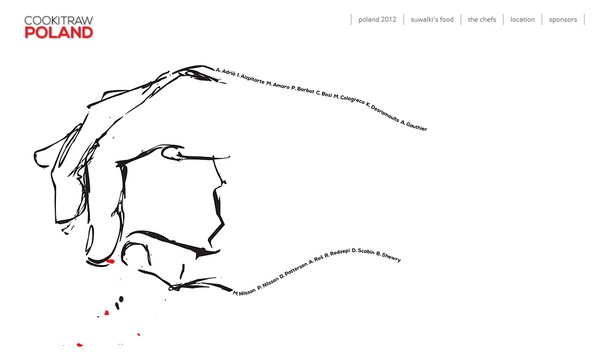 The wavant-garde chefs descended on a small Polish town at the 2012 edition of Cook it Raw, a culinary jam session that aims to narrow the gap between chefs and traditional food producers. The first edition was held in conjunction with Copenhagen Summit climate change talks in 2009 before moving to Italy, Lapland and Japan.
The Suwalki region of Poland is said to have an agricultural history that could serve as a sustainable solution to farming problems worldwide. According to Cook it Raw organizers, the region was chosen for the pattern of farming prevalent in Poland — small, traditional, family-owned farms, a future model for the world.
The group of famed chefs attempted also to restore pride in regional fare, seen as "poor and shameful" by the locals. The participants worked with local hunters, artisanal producers and "forest gatherers."