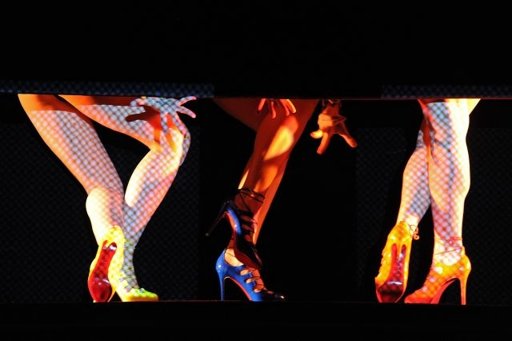 Red soles French designer Christian Louboutin has taken his shoes to dance at the Paris cabaret Crazy Horse.
He has helped choreograph four routines in the upmarket club's new show which include a penitent naked nun number, a lesbian romp and an erotic dance to music composed by film director David Lynch. For Louboutin this is "returning to my roots" as he had started his working life in cabaret.
"All the sentiments can be expressed in the language of the legs, the thighs and the buttocks," French stiletto king told  about "Feu" (Fire) show that runs until May 31 and which. According to the Louboutin, Crazy Horse's first "guest creator", the show "concentrates on the lower part of the body".
"We are both (Crazy Horse and Louboutin) at the service of women," Andree Deissenberg, the cabaret's manager, told AFP.
The Crazy Horse was opened in 1951 by Alain Bernardin and he always insisted the dancers be indistinguishable on stage in height, breast size and body shape.Bernardin shot himself dead in his backstage office in 1994 but the rule on same-size dancers holds today in the club, which is still owned by his family and which now has an offshoot in Las Vegas.