Café Royal to become five-star hotel in June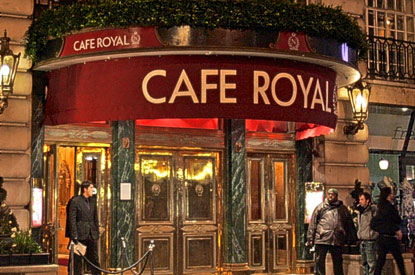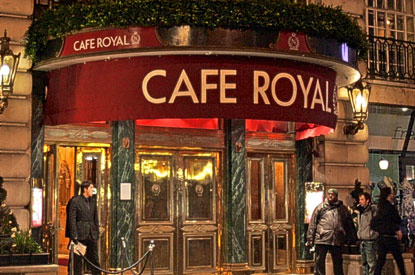 The historic Café Royal on London's Regent Street is to reopen as a 159-room hotel this June, and will form part of The Set, a collection of luxury properties including Hotel Lutetia in Paris.
Home to the National Sporting Club for many years as well as being a venue for banquets and conferences, the Café has been leased by the Crown Estate to Isreal-based Alrov Group, which sepcialises in developing landmark buildings and has a number of properties in Israel and Europe. The venue closed its doors in December 2008, and has undergone an extensive renovation project to restore listed interiors dating as far back as the 1860s.
Café Royal hotel was completed in time for the 2012 Olympics and would be in pole position to capitalise on the huge demand for rooms in central London. It could also act as a suitably prestigious base for bodies such as the International Olympic Committee, wroted "london evening standard" at the beginning of the restoration work.
The hotel will form part of The Set, "a collection of contemporary hotels conceived to redefine the concept of the luxury hotel for sophisticated, design literate travellers in the 21st Century", informs businesstraveller.
The Café Royal Hotel will join the Conservatorium Hotel in Amsterdam as the collection's first members, with Hotel Lutetia in Paris set to be added "in the coming years" following refurbishment.
The café was frequented by Edward VIII and George VI in the early part of the 20th century. An entry in the waiter's
instruction book ran: "Prince of Wales, Duke of York lunch frequently. Always plain food and no fuss. Call head waiter and
notify the manager." Regular customers included W B Yeats, Ernest Dowson, Arthur Symons, George Bernard Shaw, Paul Verlaine, Walter Sickert, Augustus John and Whistler. The wit and artist Will Rothenstein drank vermouth there.