Aston Martin To Debut China-Only Dragon88 Models At Beijing Auto Show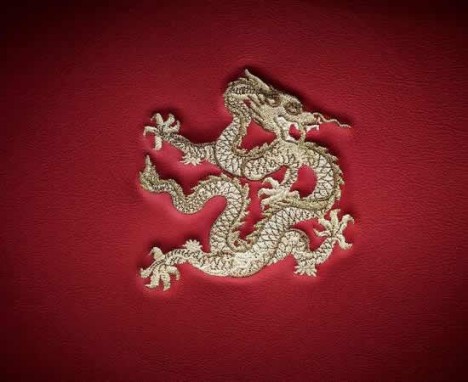 Now operating six dealerships in mainland China, Aston Martin recently projected that China will become its third-largest market, trailing only the U.S. and U.K., within only a few short years. The British automaker has announced that it will debut its own China-focused "Dragon88″ line at the upcoming Beijing Auto Show, says jingdaily.
Aston Martin was inspired by the succes of the US$1.2 million Rolls-Royce Year of the Dragon Phantom special edition.
According to Aston Martin, the new "Dragon88" special edition will be available in V8 Vantage S, Virage and DBS models.  Heavy, like many other China-only special editions, on Chinese cultural references and iconography, only 88 Dragon88 models — the number eight is considered auspicious in China — will be available. Paint schemes come in three versions, champagne gold, volcano red or amethyst red, meant to represent, respectively, wealth and fortune, peace and protection, and "dragon fire."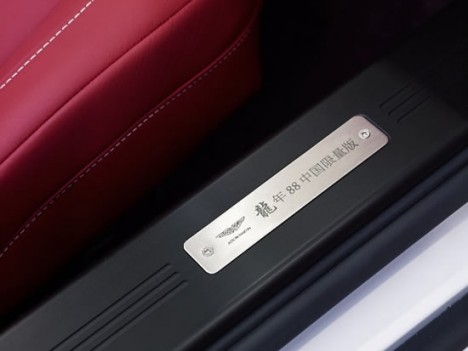 The dragon-themed gift list celebrating the Year of the Dragon on the Chinese calendar includes Piaget's "Dragon and Phoenix Watch Collection with dragon and phoenix engravings, Shanghai Tang for Nespresso Dragon Collection (a dragon-emblazoned Nespresso CitiZ coffee machine, cappuccino cup set and special lacquer box for coffee capsules), Australian Lunar Coin Series "Year of the Dragon" Edition (Struck in 99.99 pure gold and limited to 5,000 pieces each), Swarovski "Year of the Dragon" Jewelry & Accessories Collection, US Treasury "Lucky Money Collection"